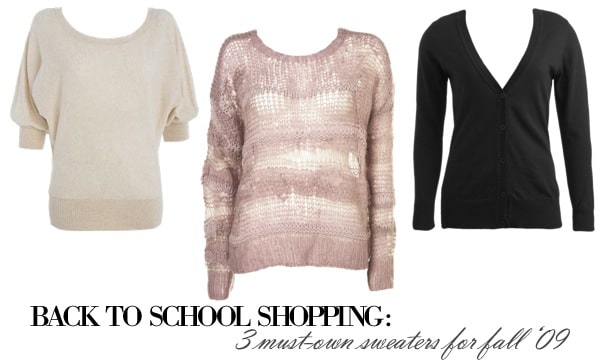 Continuing CF's Back to School Shopping List, sweaters are another must-have for back to school. I don't know about you, but when I think of fall fashion, I always think of layering – it's warm enough that you don't need a coat but cool enough that you do need sweaters, scarves, and the occasional fabulous jacket. Perfect layering weather. We'll get to the scarves and jackets later, but today the focus is on sweaters.
Here are three hot sweaters you'll want to own for fall '09: expect to see these in all your favorite stores!
1. The Batwing Sweater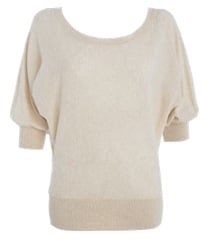 Natural Batwing Sleeve Jumper – Debenhams
Characterized by loose, flowy sleeves that flow from halfway down the body of a garment, the batwing shape is a huge trend for fall. Batwing-style tops are popular for fall, but batwing sweaters are the hottest way to wear this look.
Batwing sweaters are a fresh, fun take on your typical pullover, and they can be a really flattering choice for those who are smaller on top than they are on the bottom. If you are someone who naturally carries more weight on your bottom half, the extra volume up top from a batwing sweater will balance your body out and create a flattering silhouette. These sweaters look fabulous with skinny jeans for a simple and stylish everyday outfit.
2. The Destroyed Sweater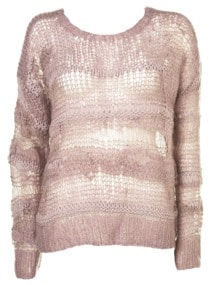 Jumper – TopShop
The incredible Alexander Wang first got us all obsessed with this trend last fall when he sent his coveted grunge sweater dress down the runway. Ever since, high-end retailers and discount shops alike have been stocking their own versions of his shredded knitwear. A destroyed sweater is a perfect piece for fall because it will keep you warm but not TOO warm, can be layered over your favorite tanks and skinny jeans, and will give you that effortlessly chic grunge look.
The sweater above is from TopShop, and I have to admit, I'd splurge on this exact sweater (guess I'm not the only one – after only a few days it's now sold out in most sizes). While TopShop's version is definitely pricey, other stores are creating more budget-friendly options based on the same idea. Keep an eye out for the Forever 21 version next!
3. The Cardigan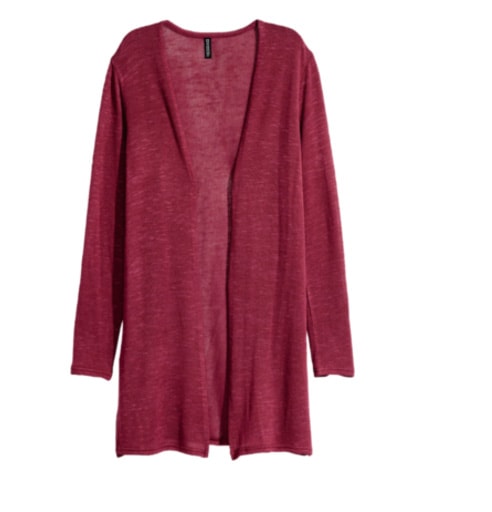 Basic Cardigan – Wet Seal
Forever a fashion staple, if you don't own a cardigan, your wardrobe is severely lacking! They go with everything, layer over all your summer tanks, and add a chic polished look to any outfit while keeping you warm. They're infinitely more stylish than your typical zip-up sweatshirt and have essentially the same functionality.
If you don't have a cardigan in your wardrobe, there really isn't any excuse not to. There are tons of reasonably-priced basic options at stores like Wet Seal, H&M, and American Eagle. If you can only afford one cardigan, get a basic black version – it will go with everything and can be worn everywhere – from class to the office and back again. Talk about a versatile piece!
Your Thoughts?
Which fall 2009 sweater is your favorite? Will you be wearing any of the above this season or sticking to jackets to stay warm? Have you noticed any budget-friendly versions of the sweaters I mentioned in stores yet? Talk, discuss, debate, whatever in the comments!