This post may contain affiliate links, which means we may receive a commission if you purchase through our links. Please
read our full disclosure here
.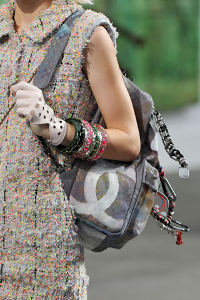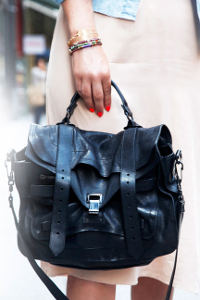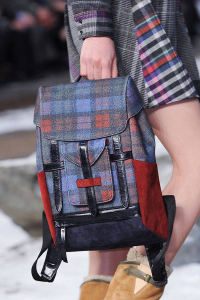 I don't know about you, but for me, buying a new book bag is part of my back-to-school routine. I tend to wear my bags out quickly, so I like to get a new one each year, which also lets me mix things up and try new styles, too.
Since you probably end up using your backpack or book bag every day, it's a pretty significant accessory when it comes to your overall look. Because of this, we think it's worth it to take the time and choose one that really represents you and your style.
On a budget? Not a problem! We've rounded up a couple dozen bags that are all under $50 and perfect for back-to-school:
Trendy Backpacks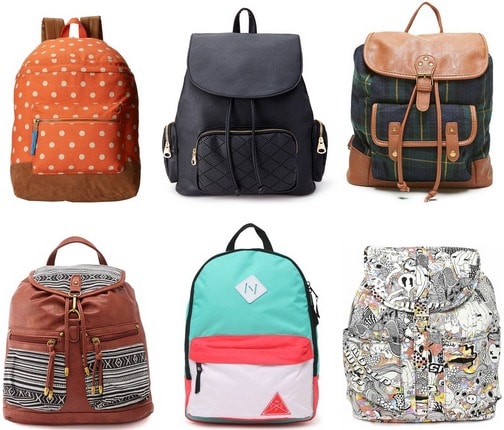 Top (L to R): 6pm, Forever 21, Pacsun | Bottom (L to R): Charlotte Russe, Pacsun, ASOS
If you prefer the traditional, hands-free style of a backpack, consider one of these fun and trendy options. Whether you like a preppy plaid, an eye-catching neon, or a minimalist black, each of these backpacks will make a stylish statement this fall.
Practical Messenger Bags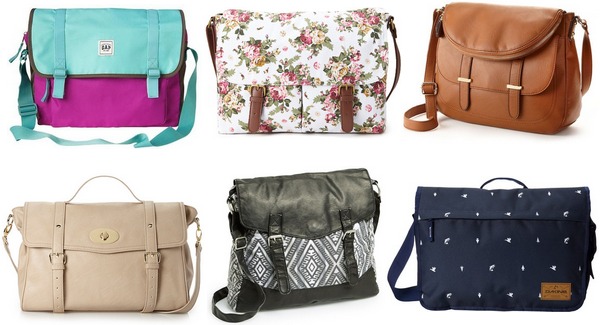 Top (L to R): Gap, Forever 21, Kohl's | Bottom (L to R): Forever 21, Nordstrom, Zappos
I am personally a fan of the messenger bag, since it lets you go hands-free, but is still easy to slip on and off. If you also like a practical yet cute everyday bag, check out one of these options, like a romantic floral, a sporty bright, or classic (faux) leather.
Polished Totes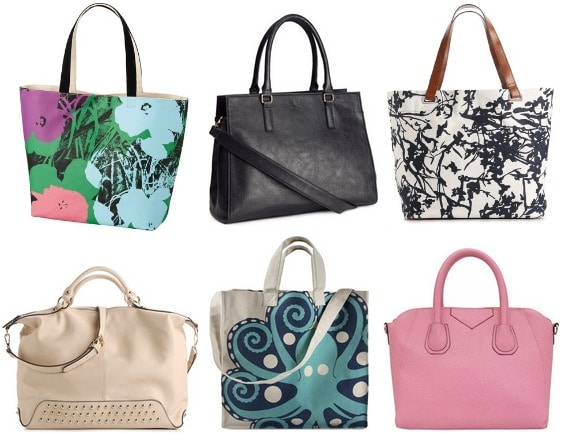 Top (L to R): Uniqlo, H&M, DSW | Bottom (L to R): DSW, Thomas Paul, Overstock.com
If you like a more sophisticated and ladylike look, totes are usually the way to go. Whether you prefer a classic polished faux leather, a cute floral print, or an artsy graphic, there are a ton of choices out there that don't require you to break the bank.
Fun Laptop Cases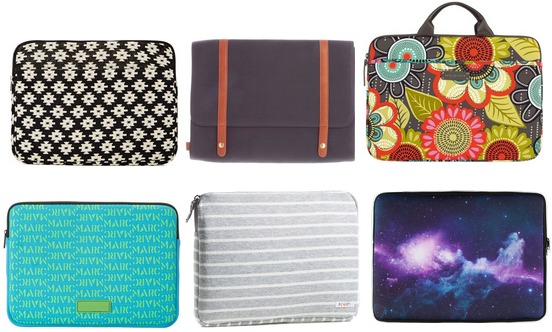 Top (L to R): Nasty Gal, ASOS, Vera Bradley | Bottom (L to R): Marc by Marc Jacobs, Nordstrom, Tilly's
A lot of college students don't worry about owning a laptop case, but if you want to protect and extend the life of your computer, a bag or sleeve can be functional and cute. Try one in a unique print, a simple stripe, or one by your favorite upscale designer.
Thoughts?
Are you in the market for a new back-to-school bag? Which style is your fave? What other back-to-school shopping posts would you like to see? Let us know in the comments!