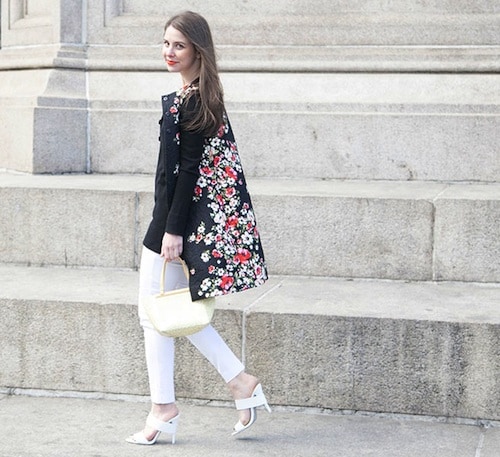 Photo Credit – ELLE
If, like me, you live in the northern half of the United States, chances are warm weather has yet to make an appearance. It can be so frustrating to pull on tights and boots day after day as you wait for the warm weather to roll into town. Fortunately, accessories are a great way to introduce some spring pieces into your outfits without sacrificing warmth.
For this post, I decided to round up six cute and trendy spring handbags that are sure to liven up even the dreariest of days. And, of course, if you're lucky enough to be soaking in the sun, these bags are also the perfect complement to your sundresses and cutoffs.
1. The Satchel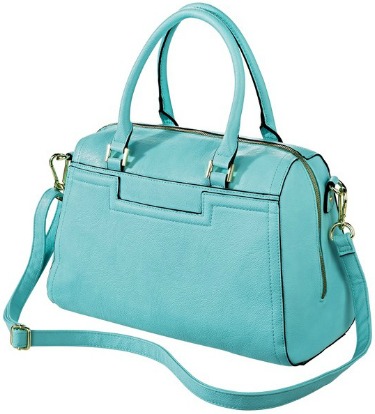 Product Info – Target
When it comes to freshening up your look for spring, you can't beat this gorgeous blue handbag. Roomy but structured, this satchel is sure to be your new everyday bag. Pair it with a sweet floral dress and a cream blazer for a polished ensemble.
2. The Carry-All Shoulder Bag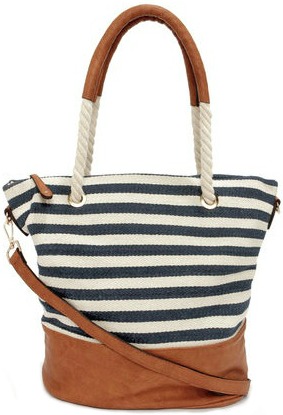 Product Info – Lulu's
Oversized totes like these are a college girl's best friend. With its chic leather accents, this bag is polished enough to accompany you to your new internship yet casual enough to lug all your books to class. Embrace the nautical vibe by wearing it with a chambray top, white skinny jeans, and cognac flats.
3. The Pastel Clutch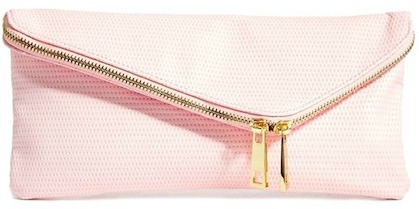 Product Info – ASOS
When all you need are the essentials for a night out, a clutch is your best bet. This one, with its perforated pink leather and gold zipper, is the perfect blend of chic and girly. Pair this with a sheer dress for an ultra-trendy look.
4. The Floral Backpack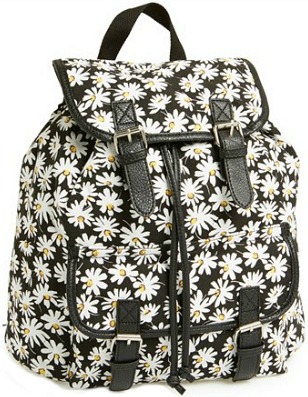 Product Info – Nordstrom
Daisies are everywhere this spring and this backpack is such an adorable take on the trend. Why bring a boring black backpack to class when you can snatch up this cutie instead? I love the idea of wearing this daisy-print backpack with a gray knit maxi dress, denim jacket, and Converse sneakers for a '90s-inspired grunge look.
5. The Lady Bag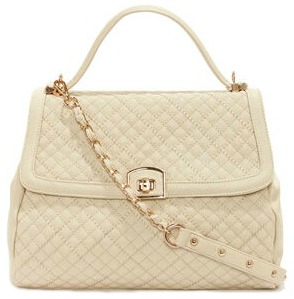 Product Info – Lulu's
Another major accessory trend this season is the dainty, ladylike handbag. The smaller size makes it perfect for a dinner, a coffee date, or any other outing where you need to bring a few things with you but still want to stay hands-free. Pair this quilted, cream-colored bag with light-wash jeans, a floral top, and flats for a sweet yet casual getup.
6. The Weekender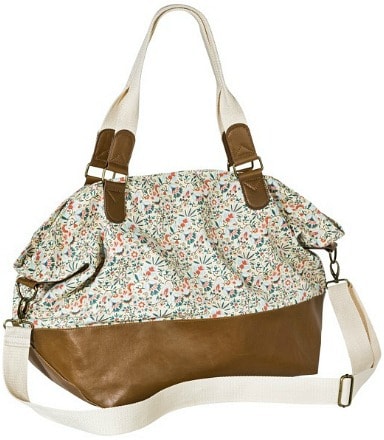 Product Info – Target
A stylish weekender bag is a must-have for every college girl. This is the perfect size for a weekend trip home (hence the name) or a spontaneous road trip with friends. From leggings and a sweater to a comfy knit dress, this adorable floral print bag will instantly make any travel outfit look oh-so chic.
Tell me what you think!
Which bag is your favorite? What do you think of these handbag trends? What's your go-to bag for spring? Let me know by leaving a comment!