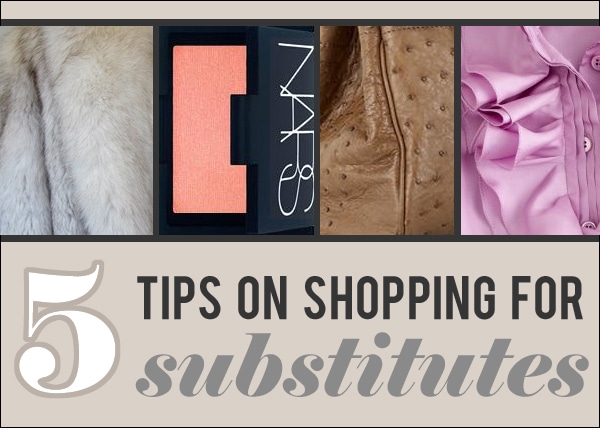 Fashion is commonly considered glamorous and carefree. The phrase "a day of shopping" instantly triggers images of lazy Sundays, shopping bags in one hand and an iced latte in the other. Well, I'll admit to the occasional lazy Sunday, but just as often as I'm strolling around like Holly Golightly at Tiffany's, I'm also frowning with the stress of tactical financial decisions à la Barack Obama regarding healthcare.
The financial side of fashion is tricky – and every girl, with her individual budget, figures out her own strategy to deal with it. A common move is to choose a cheaper alternative over the expensive, upscale original. There are a myriad of reasons for doing this. Maybe in a particular situation, it's very, very important to save money, but simultaneously very, very important to own those boots. Or the boots are nice but not nice enough to buy as an investment, since they're trendy and will be gone with the season. Or maybe you love a pair of expensive leather boots but want to save animals, and money, by buying the faux version.
Whatever your motivation, going for a cheaper alternative instead of a high-end item can be very effective when done right. Here are five tips on shopping for substitutes: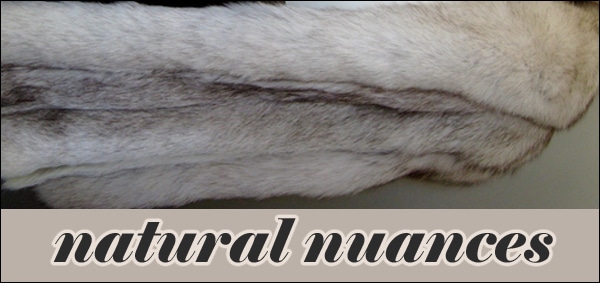 1. Pay attention to subtleties in faux leather.
High quality fake leather echoes the subtleties of real leather. Usually, real leather doesn't crease in a regular, patterned way across a bag or jacket, just as your skin doesn't crease in the same way across your body. (As an extraneous note, nothing natural – leather, fur, marble, tortoise shell — can be perfectly imitated by a tile pattern! That's why the real thing is so expensive.) The best fake leather imitates these natural nuances as much as possible for a more natural look.
2. Avoid flat, uniform faux fur.
Much like real leather doesn't crease in a perfect tile pattern, real fur isn't colored and shaded exactly the same all across a piece. A flat, uniform color is a tell-tale sign of bad faux fur! This concept applies to faux furwith spots and stripes as well: ideally, they shouldn't all be the same exact size and shape, and should not be perfectly spaced across a garment.
To be fair, however, there are some styles where this is done intentionally. If that's what you're looking for, then feel free to disregard this tip.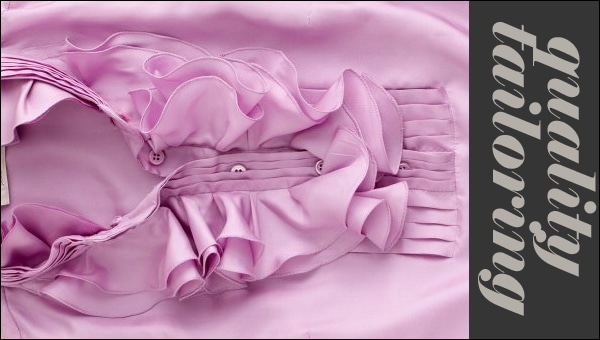 3. Seek out quality tailoring and materials.
Pass on the $500 blouse, but don't pass on the quality tailoring. When shopping for cheaper clothing, make sure there are no hanging threads or loosely stitched buttons. Seams shouldn't ripple, but should instead lay flat. Hems shouldn't twist unless it is clearly intentional. A quality jacket will have lining inside.
Also, check the label for quality materials: natural fibers like cotton are good at keeping you cool or warm when you need to be. Synthetic materials, such as polyester, are cheaper and may leave you either sticky or shivering.
4. Look for details that deviate from the norm.
It's all in the details. Cheaper pieces tend to adhere to mainstream styles exactly, in order to work for everyone, but a quality piece usually has something a little bit different: a distinctive gold zipper, an intricate stitching design on the shoulder, or perhaps a slightly different color than what is typically seen on garments of that type, i.e. cream or slate grey leather jackets, vs. typical black or brown.
5. Be brand-name blind when it comes to beauty.
Luxury makeup brands don't always provide high quality, and drugstore brands don't always provide poor quality. The stereotype seems logical but, like all theories, the true test is in the application.
To learn how to tell quality in makeup, regardless of price, check out online beauty gurus and educate yourself about makeup! Catalina, for example, often compares her Korean roadside (comparable to U.S. "drugstore brand") makeup to famed products such as NARS Orgasm blush or MAC lip paints – and the results are often quite similar.
In addition, always make sure to look beyond the packaging and take note of how pigmented a product is – this is an easy way to tell quality. Get greedy: more pigment cues a better product. To ensure the best match, check your makeup swatch in natural lighting and flash. (Bring a camera!)
Finally, consider eye makeup primer to bring out the best in even subpar makeup products. It may seem initially pricey, but one $17 purchase will go a long way: primer cures makeup issues for oily lids, helps makeup stay on longer, and makes colors appear more pigmented. (So if you accidentally bought a subpar eyeshadow, it won't just become wasted money – primer may salvage it.)
What do you think?
A substitute doesn't always have to signify a compromise! I hope these tips helped inspire you to have more confidence in fashion and beauty alternatives!
How do you shop for substitutes? What are your favorite substitute products? How do you tell quality in low-end products? Please add your comments and thoughts below!