This post may contain affiliate links, which means we may receive a commission if you purchase through our links. Please
read our full disclosure here
.
The New Year is fast approaching, which means it's a great time to re-evaluate our personal styles. With charities asking for more donations and after-Xmas sales coming up, now is the perfect time to donate old clothes that you no longer wear and start making a wish list of all of the pieces you'd like to buy when they're on sale.
Below I've compiled 5 easy steps to evaluating your wardrobe and creating a perfectly personalized look for the new year – without breaking the bank.
Step One: Clean your closet.
Let's face it – by the end of a grueling semester, our closets (or dressers, etc) can be pretty disorganized. Now is the time to do some laundry and put everything back into its proper place (and maybe do a real, in-depth closet cleanout).
While you're doing this, take a good look at your pieces. Which ones did you wear constantly? Which ones never left their hangers? This is going to be the most important step, since a) Your room will be way cleaner once you're done, and b) It will help you clearly define what still works in your wardrobe and what needs to go.
Give your clothes some tough love. Maybe you have fond memories of those distressed jeans from high school, but unless you wore them in the last few months, they deserve another home. Keep a garbage bag handy for any giveaway items and donate them to a charity of second-hand shop when you have the time.
For example, here are pieces I still own from high school (but never wear) and a typical outfit that I'd wear now: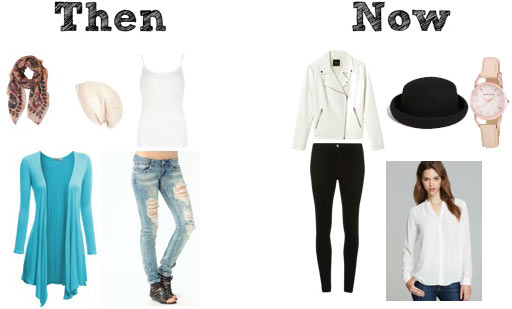 Scarf, Beanie, Camisole, Cardigan, Distressed Jeans // Jacket, Bowler Hat, Watch, Jeggings, Blouse
Step Two: Go online.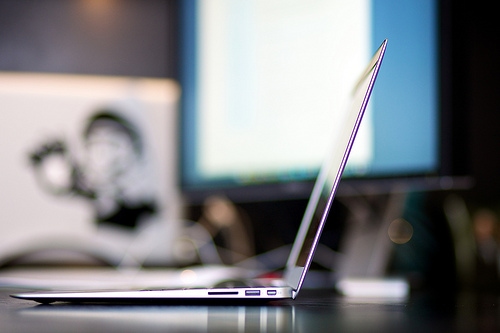 Get on Tumblr, Instagram, and YouTube and start taking notes of the outfits you see that speak to you. (If writing notes with pen and paper feels too much like school, start a Pinterest board or a Tumblog dedicated to outfits that you like.) Make sure to spot recurring descriptors like, "street style," "chic," "edgy," or "retro." This will help you later.
(Also, make sure that the outfits you're looking at are appropriate to your lifestyle. We all love a good ball gown, but really, when would we wear it?)
Step Three: Define your personal style.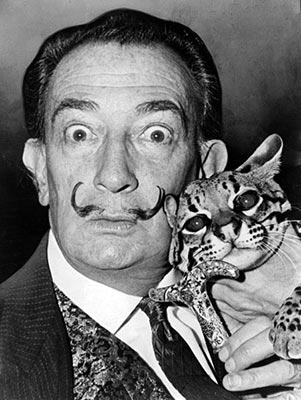 Source: Wikimedia Commons
This step is the hardest (after all, we've written tons of posts on how to find your personal style, and could write many more!), but it's also the most fun.
To start, imagine for a moment that you're a celebrity and magazine or blog is covering your personal style. How would they describe it? (Check out College Fashion columns for reference – think Stylish Men, for example.) Consider your makeup routine as well – are you an au-naturel kind of girl? Do you like bright eyeliner? Lots of contouring? Who is your celebrity fashion muse?
Try and forget about trends while you do this. While we all love being on trend, having a distinctive style that's unique to you will turn heads and make you more comfortable in your clothes. (Plus you can always plump up your wardrobe with inexpensive trendy pieces.)
If you get stuck, check out Chelsea's 15 Must-Have Items series for a good overview of some style "genres" that are popular today.
Once you start to figure out what your basics are, you'll have a much easier time going shopping later.
Step Four: Make a wish list.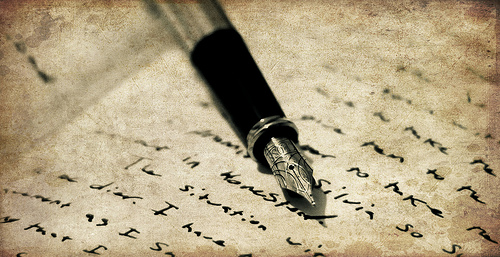 Okay, so your wardrobe is organized, you've donated the pieces you no longer wear, and you know what you like and how you'd like to look. Now, you need to start filling in any gaps in your wardrobe. Do you need an awesome coat to pull your look together? Neon leggings? Statement jewelry?
Make a list. Who knows? Maybe your grandmother has no idea what to get you for Christmas and would be glad to buy you a new trench coat. Even if that isn't the case, you'll have a clear idea of what to buy on your next shopping trip and won't get distracted by the less-than-you items that are on sale.
Step Five: Make a budget and go shopping.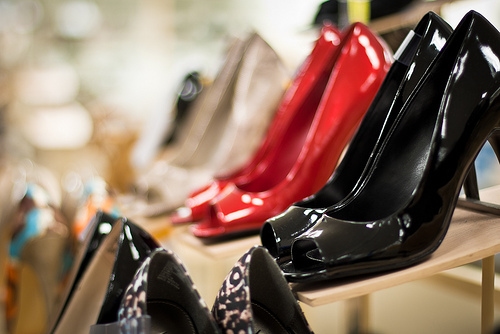 Even with holiday sales, it's important to set a budget and stick to it. Decide how much you're willing to spend on your wardrobe updates and pay in cash. If your budget is $100, for instance, only bring $100 with you when you do your shopping. Your budget will determine which stores you should visit – whether you'll be treasure-hunting in second-hand shops and Forever 21 or browsing through Macy's.
The good thing is that you'll know exactly what to get and where to go, which will make shopping in the crowded stores way less overwhelming.
And that's all there is to it!
What are your tricks for updating your wardrobe? What'd you think of this post? Are you as excited for the holidays as I am? Leave a comment below!