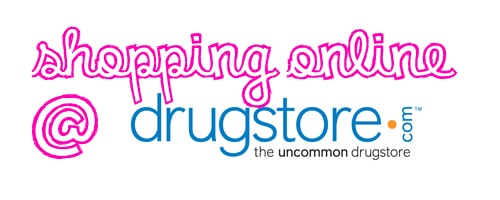 As CF's former beauty columnist, it's not an exaggeration to say I have an obsession with beauty and hair. I'd love to use nothing but Armani and Chanel cosmetics, but as a college student, I love all things free/cheap/on sale-which means the majority of my beauty products are Maybelline, Revlon, Cover Girl, Wet 'n Wild and the like.
But instead of hitting up my local CVS, I do my drugstore makeup shopping a little differently: I buy the majority of my beauty & hair products at drugstore.com. Instead of telling you how to shop at drugstore.com (it's incredibly straightforward), I'll give you four reasons why you should consider shopping at drugstore.com, too.
1. Everything is in stock!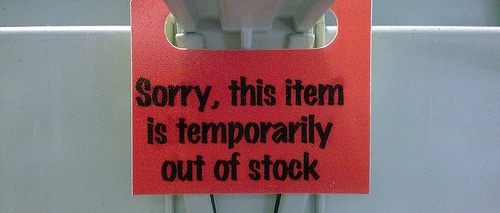 Whether Murphy's Law always applies, or I just have the worst luck ever, almost every time I venture into CVS/Walgreens, the beauty aisle is sold out of my product/shade. So there I am, looking at the Revlon section and noticing CVS is fully stocked with every shade of Colorstay Foundation for Normal to Dry skin except in 110- Ivory- my shade. 20 minutes later and $10 poorer, I'm in my bathroom with another, not-as-effective foundation that cakes and looks too yellow.
In contrast to CVS/Walgreens, drugstore.com will almost always have your product/shade in stock- and if they don't, they'll send you the product as soon as it comes in! Plus, you're basically guaranteed not to impulsively spend any money on a not-as-good product; it's a win-win!
2. You can buy hard-to-find brands.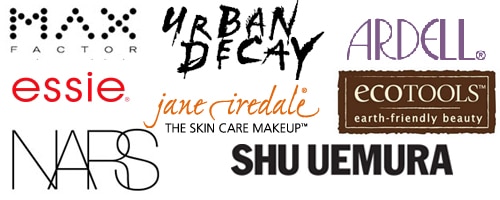 While almost every drugstore has your usual L'Oreal, Rimmel, Maybelline, and CoverGirl, there are some truly great products that you can't necessarily find at a Walgreens- take Ardell's Lash Accelerator or EcoTools's makeup brushes. Also, since drugstore.com has partnered up with beauty.com, you have access to brands like essie, Jane Iredale and Max Factor, as well as pricier favorites like NARS, Urban Decay, and Shu Uemura. Shopping here is like shopping the best Sephora and CVS have to offer!
3. You'll have time to mull over your purchase.

I'm the worst type of impulse shopper- I'll walk to the beauty section of Walmart fully intending to only buy some toothpaste, but walk out with three lipsticks, four nail polishes and a can of hairspray. Sometimes, I'll just pick out the product that has the best packaging or advertising campaign- not knowing whether it actually works.
When I buy beauty products online, however, I always make sure products have awesome reviews before I purchase. Not only do I look at CF's own Beauty & Hair category for info, but I also check review sites like Makeup Alley. Thanks to this, I've avoided buying products like Cover Girl's Invisible Concealer and have bought products I would never have thought to, like L'Oreal Translucide Naturally Luminous Power.
Also, I've noticed that I tend to be much more careful when it comes to online purchases and because of the many steps I have to take before purchasing. Entering shipping addresses and credit card numbers takes time, and, well, that mostly solves the "impulse shopping" issue. You'll definitely be able to think about what you want to buy for longer, and you won't end up spending as much pointless money as you would have in a store.
4. There are sales and deals galore.

While most online retailers have great sales, drugstore.com has some of the best deals the Internet has to offer. Right now, they're offering free shipping on orders of $25 or more and buy-one-get-one-half-off on brands like Maybelline, Revlon and CoverGirl. All of this is on top of 5% cash-back after every purchase!
Some of you guys are probably thinking "Why would I buy all of this online? I won't pay the shipping charges at my local CVS." But with deals like these, you'll probably end up saving money-and who would say no to that?
Do you guys buy your beauty products online?
What do you guys think about online drugstores? Do you shop at Drugstore.com, too? Tell me in the comments!