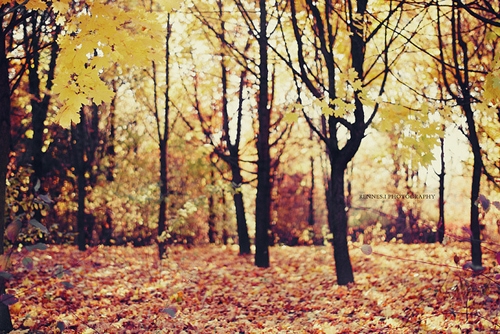 Classes are starting in a few weeks, and at this point in the year I start to get a craving for fall fashion. After sweating all summer, I've been salivating over all the new autumn looks popping up in stores. I'm ready for ankle boots and scarves!
But here in Florida it is very much still summer, and it looks as if it won't be changing anytime soon. Regardless of where you live, back-to-school season means making the transition from summer to fall and a big part of that is dressing for the part.
As tempting as it is to snatch up all the cute summer sale items I see, it's important to keep in mind that fall is right around the corner. Shopping smart is key.
So, I've scoured the internet to find 30 sale items under $25 that will help you fashionably make the switch between seasons:
Sale Finds Under $10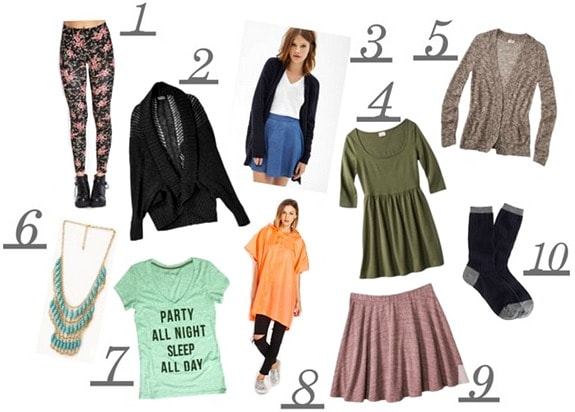 These floral print leggings will keep any outfit on-trend. They aren't too thick, but will keep your legs warm in the autumn breeze.
This neutral cocoon sweater is the perfect cover-up for when it starts to get chilly or the AC is blasting.
I've always been a fan of chambray shirts, but I need to get my hands on this chambray skirt. And at $9 it's a total steal.
An olive dress is a great color for fall and its knit fabric is ideal for those in-between weather days.
Another cute cardigan to add to your collection. You can never have too many!
This statement necklace would look fab any of the time of the year. The turquoise beading adds a cute little pop of color to an outfit.
Can you believe this graphic tee is only $6? Plus, it pretty much sums up the ideal life of any college student. Sigh. In our dreams.
This travel poncho is adorable and functional for a rainy day when you don't want to get your outfit wet walking around campus. It even comes with a little case so you can stash it in your bag.
Skater skirts are so, so versatile, and the texture and color of this one is just right for fall.
You can never have too many socks and these would look stylish peeking over the top of some ankle boots.
Sale Finds Under $15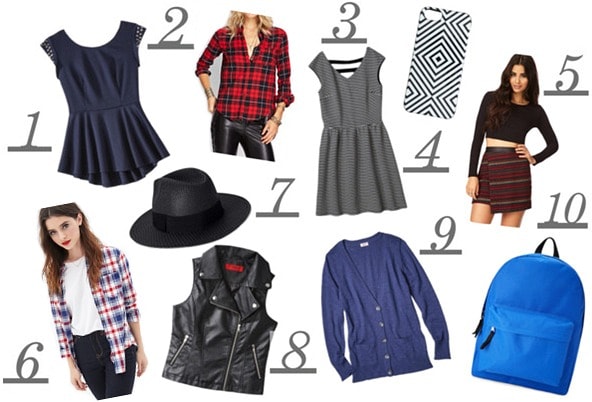 I love how this feminine peplum top is kicked up a notch with edgy studded detailing. Plus the navy blue color looks so great for fall.
This autumnal red-and-black plaid shirt is super on-trend and you can't beat the price.
I'm a sucker for dresses with interesting backs, and the A-line silhouette of this striped dress looks flattering on anyone.
Fall is the perfect time to give your phone a makeover with this adorable geometric case.
This asymmetrical skirt is trendy, but cheap enough that it's absolutely worth the small investment.
Another plaid button-up! What can I say… I'm obsessed.
Accessorizing with hats is one of my secret weapons for making outfits look chic. I think this wide-brimmedhat would be perfect for fall.
A faux leather vest for just $15?? Be still my heart. Seriously though, this is an awesome purchase and could be worked into so many transitional outfits.
This classic cardigan would be a welcome addition to any fall wardrobe.
You can't go back to school without a shiny new backpack to hold all of your folders and textbooks. This pretty blue one is definitely a steal!
Sale Finds Under $25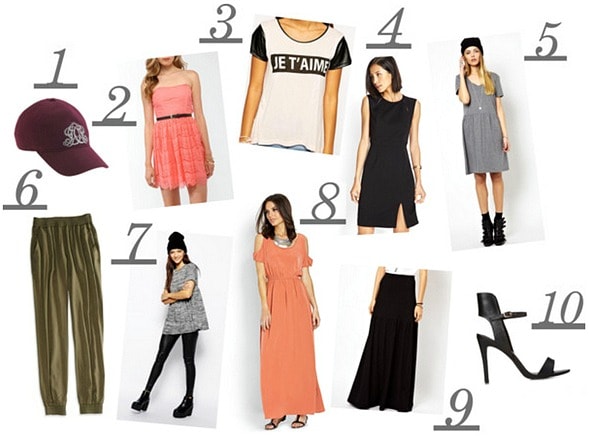 Baseball caps are super in right now, and this one would add a little sporty pizazz to any outfit. Confession: I'm also obsessed with that garnet color.
This strapless dress leans a little more on the summery side, but could be styled for fall with a nice blazer.
Graphic tees are easy to throw on when you're running late for class, and who can resist a little Français?
I love the silhouette of this LBD, and the little cutout details are what makes it stand out. It's classy and sophisticated.
This skater dress reminds me of a Madewell sweatshirt dress that I was coveting last season, so I might have to just snatch it up for myself.
These olive-colored pants look insanely comfortable and the lightweight jersey will protect your legs from a slight chill in the air.
A good gray t-shirt is a staple that any girl could use in her wardrobe.
The maxi length is ideal for transitioning between summer and fall, since they cover your legs but aren't too hot if the weather decides to err on the side of warm. This cutout shoulder maxi dress is so gorgeous and so inexpensive.
See above to learn why you should invest in this black maxi skirt.
Stilettos aren't going anywhere anytime soon, and this fierce black pair would dress up pretty much any outfit.
Your Thoughts?
Do you have any tips on dressing for in-between summer and fall? What do you think of these on sale finds? Are there any you're going to purchase for yourself? Let us know in the comments!