Going to the beach is a summer must, but a trip to the seashore isn't without its wardrobe conundrums: there's things you need to bring, like food, sunblock, music, sunglasses, and the like. And how are you supposed to fit all of that into your little purse? The answer: forget the purse – this is where a beach bag comes in. The perfect beach bag is chic, cute, and functional with plenty of room to store all the goodies that you "need" for a day at the beach. It's a total summer essential.
To aid you on your search for the perfect one, I've found 20 cute and stylish beach bags to fit every sense of style. Interested? Read on.
Girly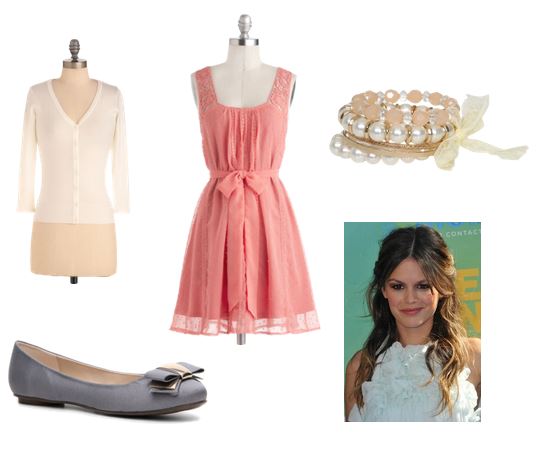 (Backpack, Bow Bag, Striped Bag, Floral Bag, Strawberry Bag)
For the little girl in all of us, I've picked out some pretty vomit-inducingly-cute bags (and I mean that in the most endearing of ways). Among my choices are an adorable red backpack for all you excessive packers out there (that's me), a fun striped tote with flower adornments and plenty of room to store your extra flip flops, and a really cool strawberry tote bag that magically folds back up into a strawberry shaped keychain- too cute!
Boho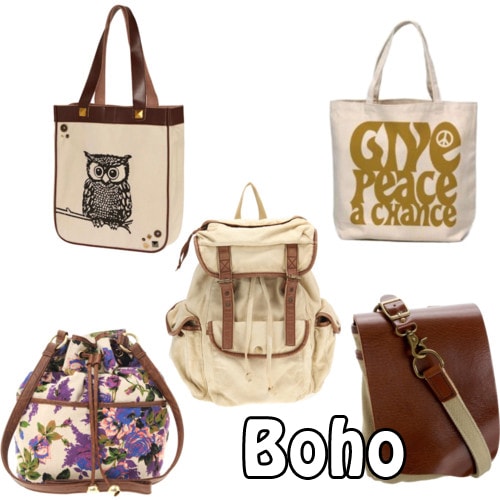 (Owl Bag, Peace Tote, Backpack, Floral Bag, Satchel)
For all you hippie chicks, I pulled some cool bags to store all your organic chips and granola in. You'll have plenty of room for your essentials in this killer khaki backpack I picked out, and the same goes for the cool floral satchel I found. Just throw these over your shoulders and you won't have to worry about not having room for your wheat thins and banana chips. (Yum!)
Preppy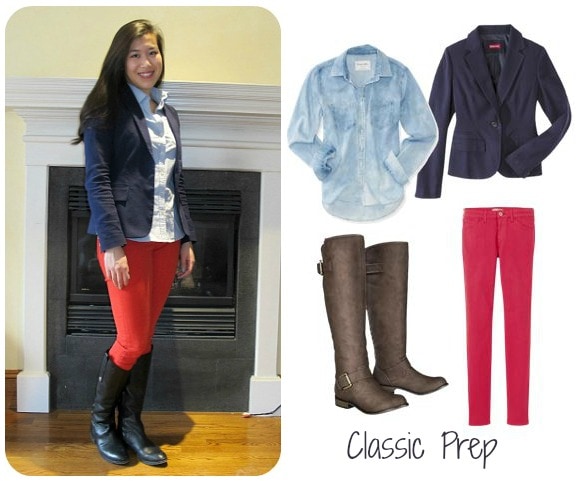 (Screen Print Tote, Polka Dot Bag, Studded Bottom Bag, Nautical, Two Tone)
For all you Blair Waldorf-s out there, I have a bag (or five) for you. Whether you're into polka dots, nautical anchors, or straw bags, there's a choice for all of you. I love the middle bag's little studs on the bottom – they add lots of character and a kind of fun rocker edge to the bag (and are very Alexander Wang), and the two-tone bag looks so '40s-chic.
Grunge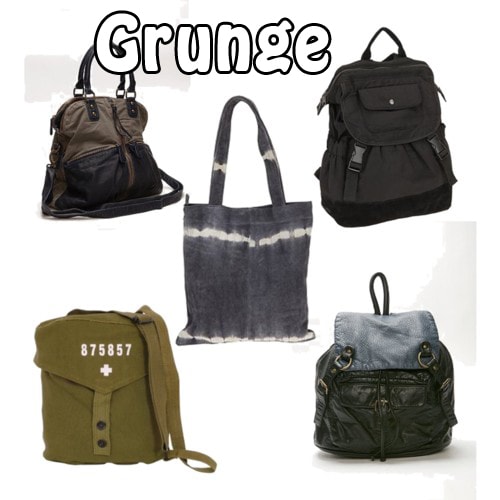 (Brown Bag, Black Backpack, Tie Dye Bag, Canvas Army Bag, Pleather Backpack)
For you edgy fashionistas, I chose some cool grunge-y bags that can be both fashion forward, useful, and beach-appropriate. I love the tie dye tote bag best: it's nice and roomy yet still the perfect size to fit your towel, flip flops, and an extra pair of clothes. Also great is that army green napsack: roomy and different, it's sure to help you stand out among the rest of the beach goers.
Thoughts?
Do you have beach plans anytime soon? What do you tote your beach essentials around in? Do you have a "beach bag" or do you just use your purse? Leave me a comment and share your thoughts!