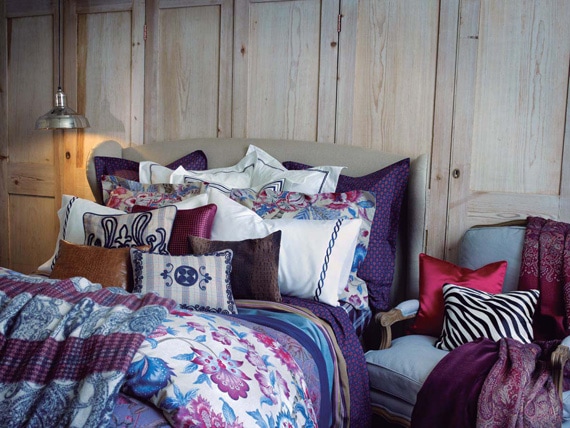 Photo courtesy of Zara
It was recently announced that fast-fashion retailer Zara would be expanding their offerings in the United States to include home decor. While Zara Home has been available overseas for a while now, the line will make its e-commerce debut in the U.S. starting tomorrow, Oct. 9th.
According to ELLE, a majority of the line will be comprised of linens, but Zara Home also includes tableware, furniture, home accessories and gifts.
In addition to a children's line, Zara Home is divided into four distinct collections. Read on for a brief description of each collection, courtesy of Zara:
Country, inspired by nature and depicted with dark tones reminiscent of a forest, also features soothing linens and taupe tones. A layered mix of fabrics such as cashmere, leather and velvet also fills the Country collection.
Grays, lilacs and ecru with paisley and floral accents define the Ethnic collection this season.
The White collection, as expected, celebrates the wide range of soothing white tones and materials such as silks, cottons and linens create depth and warmth.
The British influence was a significant trend this year and is presented in the Contemporary collection through the vibrant flag motifs with a pop urban and eclectic style.
The line will be available exclusively online with prices ranging from $2 to $500.
Your thoughts?
What do you think of this collection? Would you buy home decor from Zara? Will you be decorating your dorm or apartment with pieces from this line? Let us know what you think by leaving a comment below!