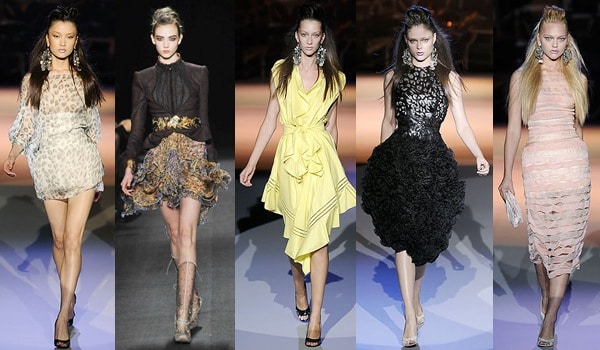 Photos: Style.com
It was just announced on WWD this morning that Zac Posen will be the next designer to create a line for Target's Go International series.
Zac Posen is most well known for his red-carpet-ready dresses and gowns, as well as his long list of celebrity fans, including Rachel Bilson, Rihanna, Natalie Portman, Cameron Diaz, and Beyonce.
Zac Posen's Target collection will be available in stores and online starting April 25, 2010 and ending May 30th. While further details on the collection are not available at this time, WWD has speculated that Posen's collection will be priced similarly to previous Go International collections:
Target did not disclose prices for Posen's collection, but previous Go collections have been in the $14.99 to $149.99 range. Posen's own collection is priced from $900 to $12,000, with custom pieces fetching upward of $20,000.
What do you think? Are you excited for Zac Posen for Target? Also, don't forget about Rodarte for Target, which hits stores in just 20 days! Let us know your thoughts in the comments section.