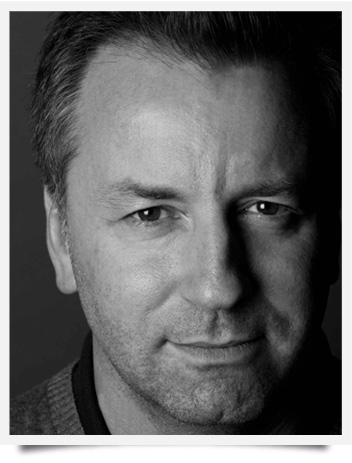 Nine West Creative Director Fred Allard | Photo Credit
I'm a sucker for shoes – heels, especially. Even if I'm only going to wear them once every couple of months, if I see a good quality shoe that's reasonably priced, I usually can't pass it up.
Lucky for me, there's Nine West, and the company's creative director Fred Allard. With years of European design experience under his belt, Allard has helped Nine West morph into the fashion leader it is today.
Want to learn more about Nine West and Creative Director Fred Allard? Keep reading for 10 fun facts and an outfit inspired by Allard and Nine West!
(Missed a part of our series? We'll make it easy for you…read up on J.Crew, Free People, H&M, J. Brand Jeans, Coach, Nike, Madewell, TOMS, Lacoste, Banana Republic, Anthropologie, Topshop, and Vera Bradley.)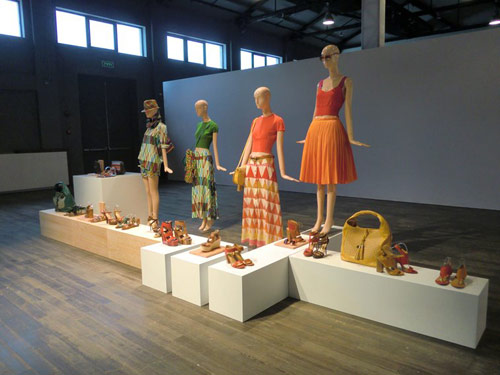 Covetable looks from Fred's November Press Tour | Photo Credit
10 Fun Facts About Nine West Creative Director Fred Allard
Allard grew up in Vercors, a town located in the south of France. Although he initially wanted to design clothing, he decided on accessories and worked in a factory to learn the process from beginning to end.
Fred comes from a fashionable family! His father, Rene Allard, designed for Charles Jourdan and Dior from the mid-'60s through the mid-'80s.
He doesn't get his inspiration from any select sources. Fred says he likes to "open my eyes to see what is around me and to always keep an open mind. Inspiration could come from anywhere; a film, like Avatar, an exhibition of an artist, editorial from a fashion magazine, a trip to another country, etc."
All inspirations come to a head in the Nine West "trend laboratory" in their New York office. Employees go on twice-yearly shopping trips to Europe and Asia and come back to create mood boards that express their ideas.
Allard said he admires other designers, specifically Marc Jacobs, for his creativity and vision, and Karl Lagerfeld, for his icon status.
Fred recently earned a seat on the Council of Fashion Designers of America. Fred admitted that when the CFDA executive director called him to deliver the news, he "was too nervous to pick up…but it was great news!"
A typical day of work starts very early, with emails and catching up on trends in the latest magazines. "By 9am, the buzz starts and I am in meetings with various teams," said Allard. He likes to leave the office around 7pm to go to the gym.
He's just as passionate about fragrance as he is about shoes – Nine West is launching a signature fragrance in February. "Shoes are like a secret weapon of seduction, leaving a memory behind. It's the same with fragrance," he said.
The 5 shoes every girl needs in her closet? "Platforms are great for the office, pumps for a night out, boots for weekend casual, sneakers for active-wear, and flats when you need a chic and comfortable look," said Allard.
Allard believes the "Nine West Woman" is a "working woman who also craves fashion. She is multi-faceted."
A Look Inspired by Nine West and Fred Allard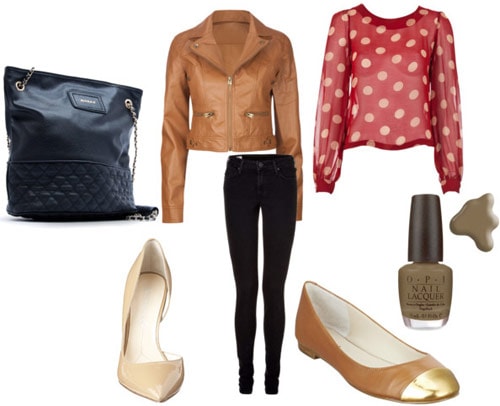 Bag, Jacket,Top,Nail Polish, Flats, Jeans, Heels
I'm very lucky to start working in January in an office where I can wear pretty much whatever I want. I plan on walking (read: running) to and from the train in downtown Chicago in something comfortable yet stylish… and very Nine West. To me, this means heels on fancier days and flats on sleep-in days, paired with jeans, a pretty blouse and bag, and a stylish nail color and jacket.
What do you think of Nine West?
Do you shop for Nine West shoes and accessories? Are you crazy about shoes or do you usually splurge on something else? Tell us about it!