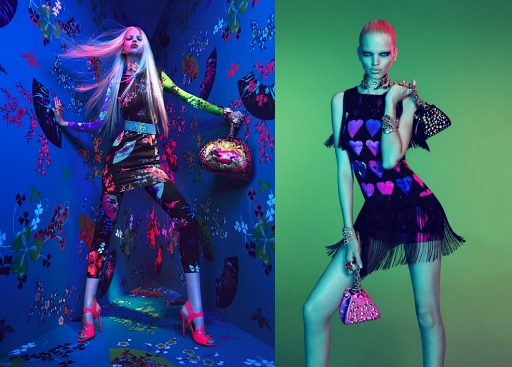 Looks from the Versace for H&M line. | Courtesy of H&M
H&M has announced their latest designer collaboration: Versace!
According to WWD, Donatella Versace is designing a limited-edition collection for the fast-fashion retailer that will include women's and men's wear as well as some home goods.
The collaboration is being dubbed an "Iconic Collection," meaning that famous and classic Versace designs will be reinterpreted for the lower-priced line.
Versace explained her decision to design this type of collection for H&M:
"The moment is right to be rehashing iconic Versace pieces, I can feel it in the air. H&M represents an amazing connection to a broader customer base and to a younger audience that loves Versace but can't afford to buy it. This is especially exciting and stimulating for me."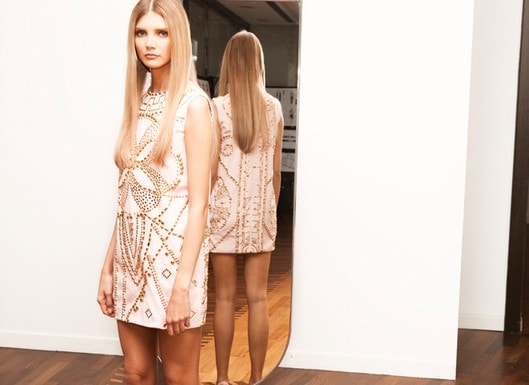 A dress from the Versace for H&M line. | Courtesy of H&M
H&M also released some info on what will be included in the collection:
"The womenswear collection will be dominated by dresses that express the spirit of the season, featuring studded leather, silk and colorful prints, and accessories including high heels and costume jewelry. The men's collection will focus on sharp tailoring, including the perfect tuxedo, as well as belts and jewelry for men."
Versace for H&M is set to debut online and at 300 stores worldwide on November 17th — right in time for the holidays!
Thoughts?
What do you think of this collaboration? Do you like Versace's designs? Are you excited for this collection? Let us know what you think by leaving a comment!