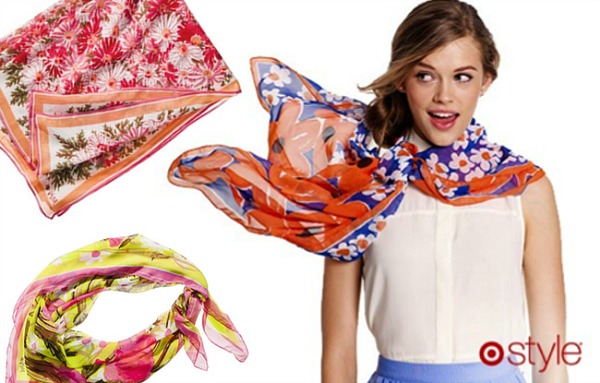 Photo Courtesy of Target
Target recently announced a collaboration with the Vera Company — the brand that celebrates the artwork of Vera Neumann.
In case you didn't know, Neumann was a textile designer and artist who was well-known for her signature "Vera" scarves, which featured bold and colorful prints. (Marilyn Monroe and Grace Kelly were even fans!)
As such, Target will be releasing a limited-edition collection of scarves inspired by Neumann's artwork this spring. The 17-piece collection will be available online and at Target stores nationwide starting on April 28. Each scarf will be priced at $19.99.
Want to see what the scarves look like? Here's a sneak peek, courtesy of Target: (Click the images to enlarge.)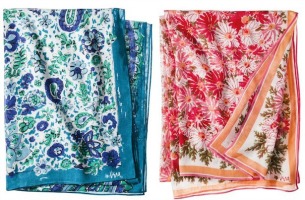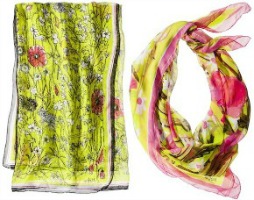 Thoughts?
What do you think of this collaboration? Do you like these scarves? Which print is your favorite? Will you be buying any of these scarves? Let us know what you think by leaving a comment below!