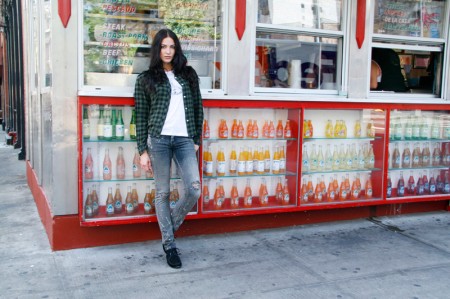 Are you into that cool, down-to-earth look with a '70s bohemian edge? Then Les Halles Jeans, our latest Up-and-Coming Designer Spotlight, is your pick for casual denim and effortlessly chic plaid with a splash of retro flare.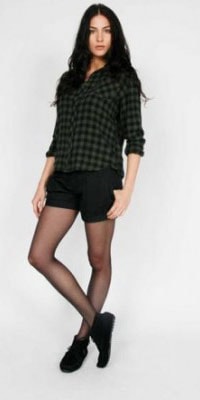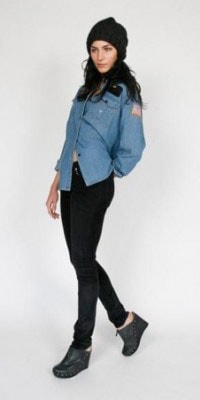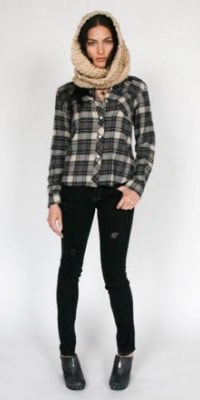 The Beginning
Originally founded in 1979 by husband and wife team Stephen and Marlene Baum, Les Halles became a prominent denim brand of the decade with a bohemian vibe that lead to their Zip Leg Marilyn pant being featured on the cover of Women's Wear Daily in in 1982. In 1983, Marlene and Stephen decided to close Les Halles to pursue other ventures.
The Revolution
The Les Halles team
A revamp occurred in 2008, when Stephen and Marlene's 25-year-old daughter Remy stumbled across an old pair Les Halles Baggie Jeans and had the idea to bring back that bohemian vibe and relaunch Les Halles Jeans.
These days, from cool plaid button-downs, to comfort-chic "Boyfriend Jeans," to edgy cargo jumpsuits, Les Halles has something in store for every style. Aside from basic denim, Les Halles Jeans also offers unique denim selections that cannot be found anywhere else on the market.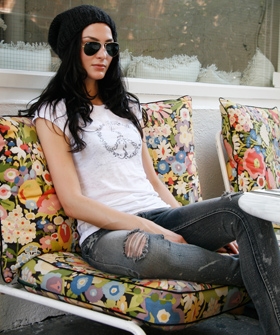 Recognition
This up-and-coming brand has made quite the re-entrance into the fashion world, being featured in top fashion magazines such as Redbook, Elle, InStyle, Teen Vogue, Marie Claire and more. Stars like Charlize Theron and Alexa Chung have also been spotted wearing the '70s-inspired Les Halles pieces.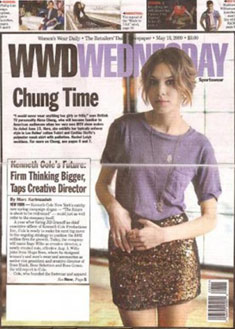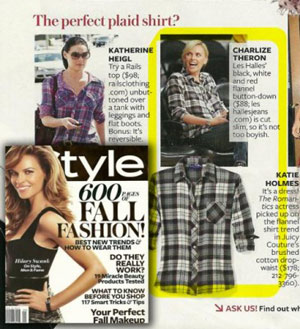 Paige's Personal Les Halles Picks :
The Flannel Dolman
I am obsessed with this dolman-sleeve top, for it is the only flannel dolman I've ever seen on the market. It puts a new twist on your everyday flannel shirt by offering a more feminine silhouette that works perfectly with a pair of dark skinnies and some military boots. I usually wear this top to class or to grab coffee with friends, and its effortlessly chic style never fails me.
The Boy Jeans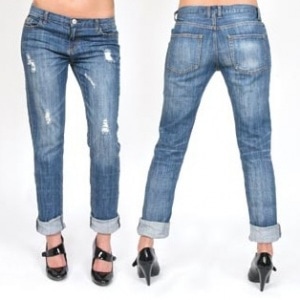 Over the past summer, if you saw me in denim, you saw me in Les Halles' Boy Jeans. The perfect summer piece, these jeans are light and airy enough to wear on even the hottest days. I usually pair mine with a simple white or black v-neck and a pair of strappy gladiator sandals for a girly feel.
The Denning
When it comes to denim leggings, Les Halles' Denning style is the best pair I've tried. Not only are they extremely comfortable, they hug your curves perfectly and do not stretch out over time.
I personally own two pairs of Dennings, in the Black and Deep Indigo washes, but get the most use out of the black. Whether I'm wearing them with a pair of ankle booties and a semi-sheer top for a night on the town, or pairing them with my favorite flannel for a casual day, the black Dennings are as easy to dress up as they are to dress down. They're a total wardrobe staple for me.
The Dylan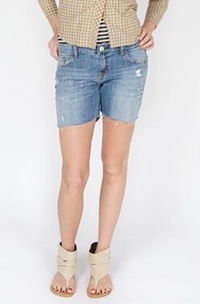 I'm also a huge fan of Les Halles' shorts – the Dylan style in particular has got me hooked, and was my favorite pair of shorts all last summer.
I bought these bad boys two sizes too big because I like the baggy look for the summer but have seen tons of girls rocking them in a smaller size and they look great as well. During the day, I usually keep the bottom of the Dylan unrolled for a more conservative look, but at night I always cuff them up and wear them with a pair of wedges to create an elongated leg.
Need more Les Halles Jeans?
If you want to see more from this up-and-coming brand or want to purchase some Les Halles Jeans pieces, you can view the rest of the collections on their official website!
Your thoughts?
What do you think of Les Halles Jeans? Are you into their '70s vintage vibe? What are your favorite pieces from the runway? What celebrities do you think should wear Les Halles Jeans? Would you wear Les Halles Jeans? Make sure to leave a comment with your thoughts!