Editor's Note: As every CF reader knows, there are so many amazing fashion designers out there. Some have names you know – Marc, Karl, Oscar – but there are so many relatively unknown designers who are just as deserving of your attention.
Therefore, in this new biweekly column, we'll introduce you to some fashion designers that aren't household names… yet. But watch this space – these rising stars may just become the Marcs and Karls of the future.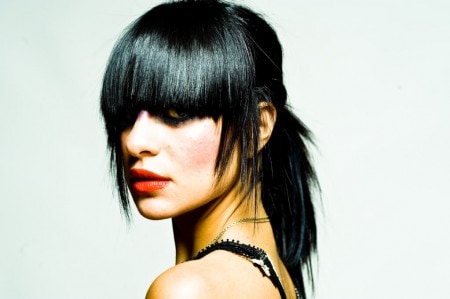 Based out of the Lower East Side of Manhattan, up-and-coming designer Haleh Nematzadeh is a fashion force to be reckoned with. Her creative and unique design aesthetic combines high fashion with rock & roll for a look that's pure bad-girl style. From her signature "Dazed and Confused" T-shirt dress, to her chic leather fringe skirt, to her bold sequined pieces, Haleh Nematzadeh offers a new twist on the trendy, downtown style of New York City.
Haleh's Accomplishments & Unique Style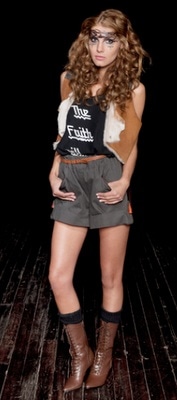 Photos from Haleh.tv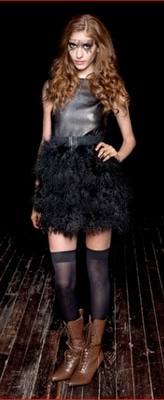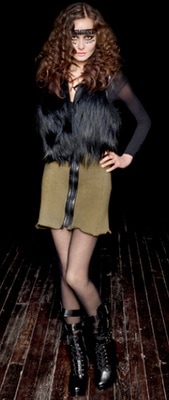 Though Haleh has been on the scene for a few seasons, she is just making her landing as a prominent designer in the fashion world with celebrity fans such as Paris Hilton, Amber Rose, Gwen Stefani, Kat Graham, and Ke$ha. Haleh's bold statement pieces and risk-taking sensibilities set her apart from other designers and offer her celebrity clients a look that cannot be found elsewhere.
Aside from their one-of-a-kind vibe, another great thing about Haleh's pieces is that they can work with any particular style. While on the runway, they bleed the downtown New York City hipster look, if you examine each piece individually, each is versatile enough to go with anything. Take, for instance, the high-waisted gray shorts (pictured above): if paired with a simple button-down shirt and tailored boyfriend blazer, they would create a perfectly preppy look for spring classes. Or, for example, if you take the black feathered skirt and pair it with a simple pale pink top, full black tights and a pair of black pumps, you could have an outfit for a night on the town with the girls.
Haleh Nematzadeh's Key Fashion Pieces
Below, I've listed a few looks that Haleh is known for – these are her most publicized pieces and represent the looks she is beginning to be known for.
1. The "Lydia" Dress
The "Lydia" Dress is a glow in the dark, retro cocktail dress that was worn by Kat Graham on News Year's Eve.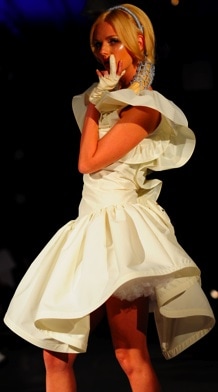 2. Shredded Leather Pants
Haleh's destroyed leather pants got tons of publicity when they were worn by Ke$ha on the Cover of WWD.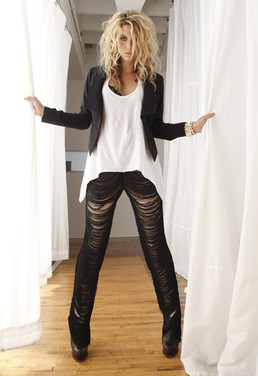 3. "Dazed and Confused" T-Shirt Dress
Finally, one of Haleh's most famous pieces is her "Dazed and Confused" T-Shirt Dress, which was worn by Paris Hilton.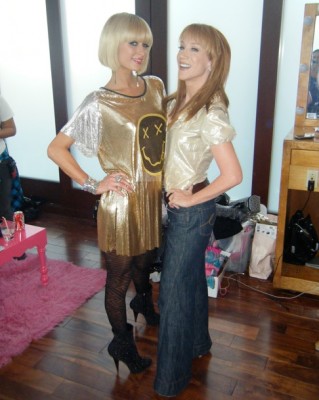 Want more Haleh?
If you want to learn more about this up-and-coming designer, you can view the Rest of Haleh Nematzadeh's collections on her official website.
Your thoughts?
What do you think of Haleh Nematzadeh? Are you into her bold designs? What are your favorite pieces from the runway? What celebrities do you think should wear Haleh Nematzadeh? What other up-and-coming designers would you like to see here? Make sure to leave a comment!