This post may contain affiliate links, which means we may receive a commission if you purchase through our links. Please
read our full disclosure here
.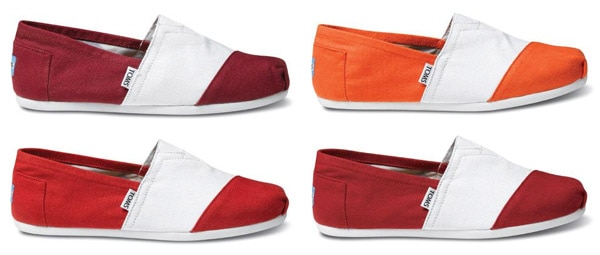 As I'm sure most of you know, football season has started at colleges nationwide and with it comes tailgating, school spirit and, of course, watching the big game! Now, college campus favorite TOMS has come up with a new way to show off your school colors and donate to a worthy cause.
TOMS recently launched their Campus Classics line, which currently includes shoes for seven colleges: University of Wisconsin-Madison, University of Arizona, University of Arkansas, Auburn University, Texas A&M, University of Oklahoma and University of Alabama.
In an exclusive interview with CF, a representative from TOMS explained the inspiration behind the line:
From TOMS' early beginnings, students have been some of our most loyal fans. TOMS would not be where it is today without the passion and drive from these young fans. They are passionate for more than just TOMS however, sharing the same passion for their alma mater. TOMS created the Campus Classics with their prominent display of school colors, to capture the magic of all that stems from school spirit, rooting for the home team, the diehard rivalries, and singing of the fight song.
When asked if the line would expand to include other campuses in the future, they explained "We would love to incorporate more schools into the line but we wanted to start small and see how people would react." That means if this line is a success, your campus might be featured next!
These limited-edition TOMS are available for $48 on their website. And of course, as with other TOMS products, the Campus Classics line will follow the company's same One for One philosophy — for every pair sold, TOMS will donate a pair of shoes to a child in need.
Want to see what the shoes look like in detail? Here are all four pairs, courtesy of TOMS: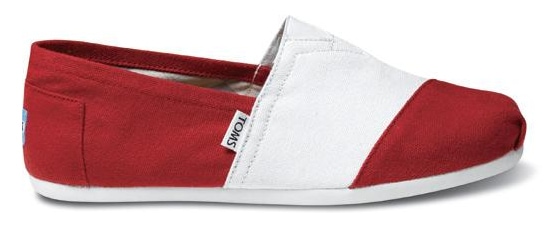 Barn Red & White: University of Arizona, University of Wisconsin – Madison, University of Arkansas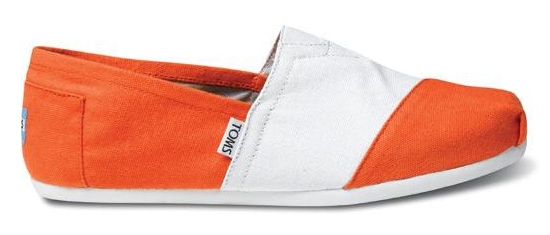 Orange & White: Auburn University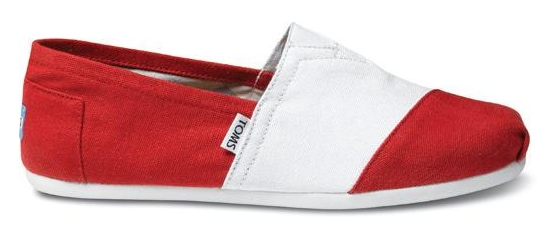 Red & White: University of Oklahoma, University of Alabama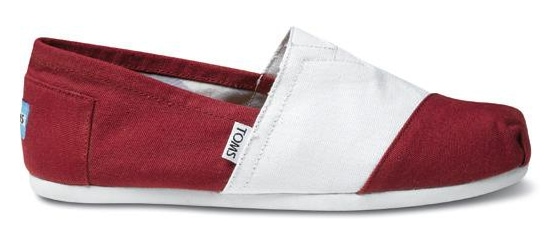 Maroon & White: Texas A&M
Your thoughts?
What do you think of this collection? Is your school represented? Do you wear TOMS? Will you be rocking these on game day? Remember to leave a comment below and let us know your thoughts!