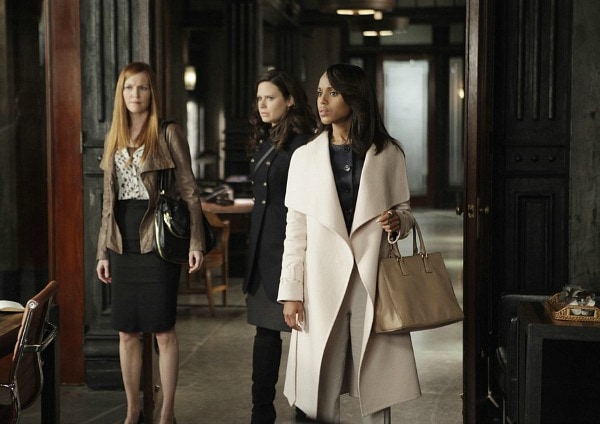 Photo Courtesy of WWD
Good news, Scandal fans: WWD is reporting that a collection of Olivia Pope-inspired clothes is in the works!
The Limited has teamed up with the show's costume designer, Lyn Paolo, and Olivia Pope herself, Kerry Washington, to create a collection based on the hit TV series. The 42-piece collection will include tailored trousers, chic blouses, and sophisticated outerwear priced between $49 and $248.
Kerry spoke to WWD about the collaboration:
"People who love the look of the show can now step into this world in a way that is affordable and accessible because not everybody can afford to have the clothes they see on the show."
The collection is set to launch online and at 250 The Limited locations in late September.
Want a sneak peek of the collection? Here are two sketches, courtesy of The Limited: (Click each image to enlarge.)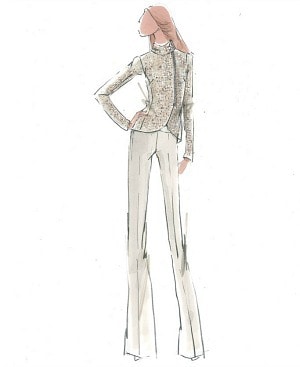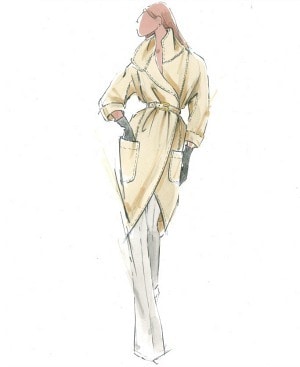 Your thoughts?
What do you think of this collaboration? Do you watch Scandal? Are you a fan of Olivia Pope's style? Should more TV shows create collections for retailers? As always, remember to tell us your thoughts by leaving a comment!