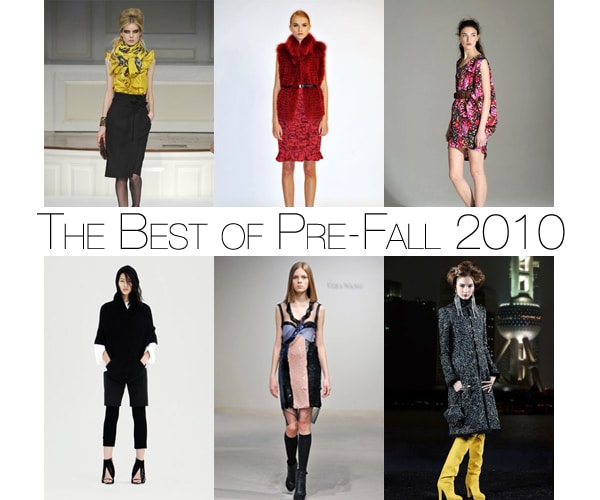 (Pictured Left to Right: Oscar de la Renta, Michael Kors, Thakoon, Alexander Wang, Vera Wang, Chanel)
(All Pictures Courtesy of: Style.com)
Pre-Fall, What is it?
Pre-Fall collections are the fashion industry's go-between season: they take place during the dry spot between Fall and Spring (collections hit stores from May to July)- when the Fall collection hasn't been released in stores yet, and Spring collections are wearing thin.
Originally not meant to be seen by consumers, Pre-Fall collections were once solely seen by potential buyers and editors. However, lucky for us, that's not the case anymore! These days, many designers create Pre-Fall collections with the intention of showing them to prospective buyers like us- not that you or I could afford any of this stuff… yet (poor college students represent!).
One thing that is different about Pre-Fall versus Fall or Spring, is that its collections are often more commercial (because they are meant to be seen by buyers and consumers). They are more direct and show off more everyday, wearable looks- which is nice because even though I can't buy these looks right now, I can still get style inspiration from them.
As such, the rest of this article is going to be devoted to some of my favorite Pre-Fall collections this season. Interested? Scroll on down to find out more!
Pre-Fall Collections
Michael Kors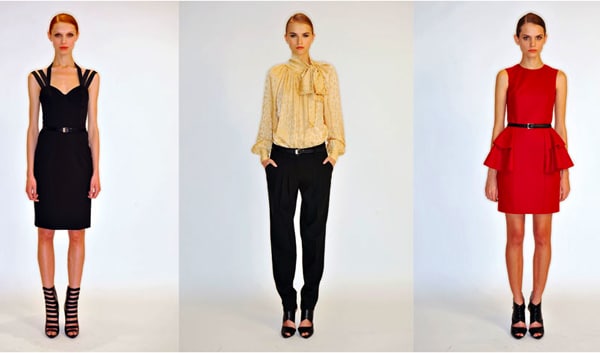 Shades of black, white, and red were heavily represented in Michael's Pre-Fall collection. Always the epitome of "classic American chic", Michael showed off structured, well-tailored looks adorned with ruffles that anyone could easily see themselves wearing. It's amazing to me how he managed to keep things classic, while at the same time made the looks futuristic. (That black strappy dress? Amazing!) I loved the strong red lip he chose, and those black trousers are to die for, aren't they?
Alexander Wang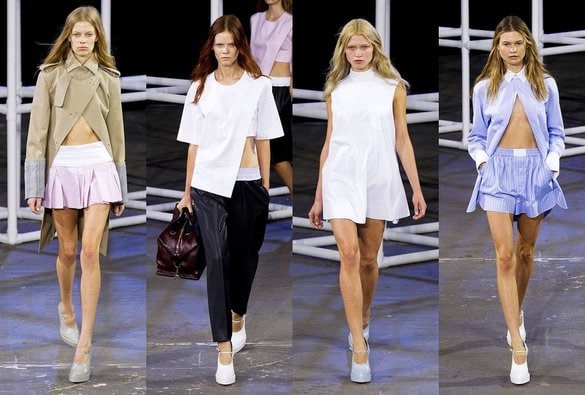 King of "street chic", Alexander Wang did not disappoint with his Pre-Fall looks. As always, he managed to make the "just threw it on" look appear incredibly put-together and chic. Using a monochromatic color palette, Alexander paired slouchy, loose tops with fitted, skintight bottoms. I love the off-the-shoulder number as well as the strong shoulders in that blazer. So rock and roll, so perfect.
Burberry Prorsum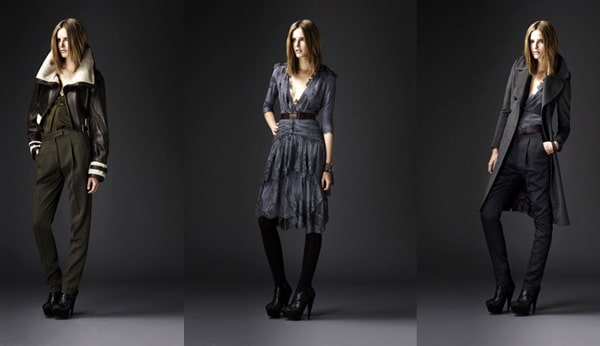 This season, Burberry showed a very militaristic, structured look. As always, their coats were AMAZING, showing off their expertise in tailoring and structure. The color palette played with neutrals such as blue grey, olive green, and black. I am absolutely in love with the first look, (the bomber jacket and those pants are perfect together) and the lacy detailing in the center dress and blouse on the right are perfect with the skintight pants and tights. As always, Burberry nailed the epitome of "London Fashion".
Vera Wang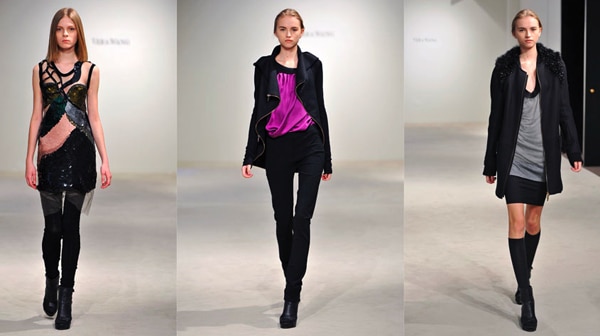 Vera Wang presented a very polished and "on-trend" collection. Sequins, skinny jeans, and pops of color shimmered throughout the collection. Like many of the Pre-Fall collections this season, Vera paired a loose top with a fitted bottom. She also did a number of dresses, with great success. I especially love the cutouts in the sequin dress above, and the styling of the number on the right is so cute. (Knee-high socks? Adorable!) This collection would be perfect for a night on the town. I could easily see myself strutting through the streets of NYC a là Carrie Bradshaw in many of these numbers.
Diane Von Furstenburg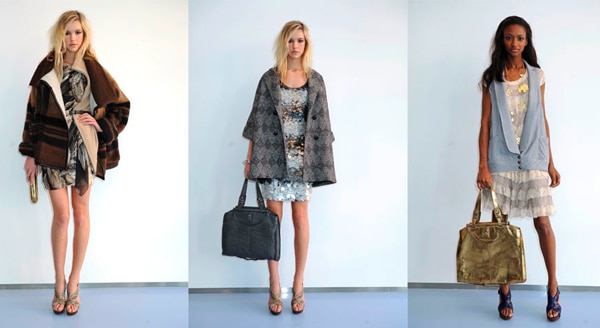 Words cannot express the joy I had when my eyes fell upon this collection. Diane von Furstenburg has truly outdone herself. To me, this is the perfect "well-dressed college girl wardrobe". Littered with color, layers, and spectacular prints, there was not one look that I did not love (as such, I chose to show you six looks instead of three-it was just that hard to choose!)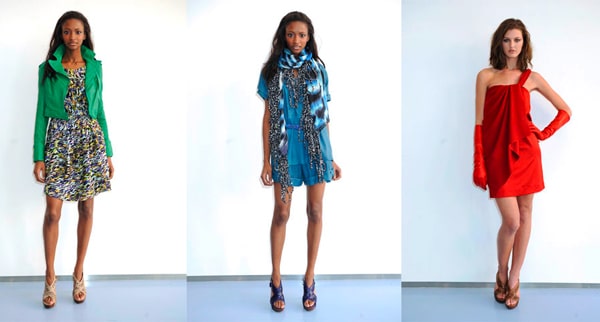 DVF's Pre-Fall collection is meant to appeal to that flirty, breezy girl inside all of us. I am in love with the coats in the top row above, as well as that lacy dress on the far right top. (So cute!) That green blazer is just perfect with a printed dress, and the cerulean blue outfit is so chic with multiple scarves. (I love how she utilizes virtually every color in the rainbow!) I gotta say, this collection is one of my personal favorites: perfect, chic, and (seemingly) effortless! I would wear every piece.
Thoughts?
I'm going to be showing you the second half of my favorite Pre-Fall looks this weekend, but what do you think of the ones I've presented so far?Which collection is your favorite? Is there one look that you are dying to wear? Whatever your thoughts, let me know in the comments! (And make sure to check back on Sunday to see more Pre-fall Collections from the likes of Versace, Chanel, Rachel Roy, Thakoon, See by Chloè, and Oscar de La Renta!)