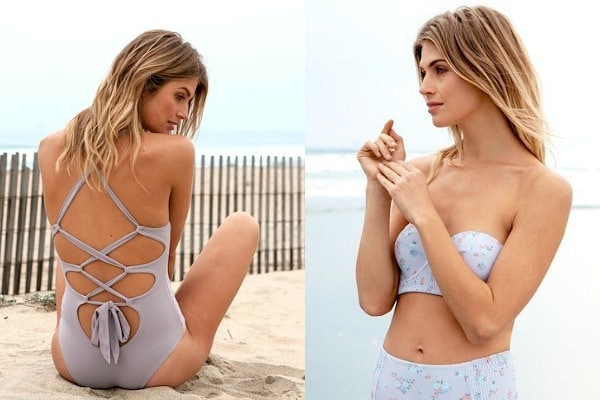 Photos Courtesy of Target
Target recently announced a collaboration with swimsuit designer Tori Praver. The model-turned-designer has created a 30-piece collection for Target that includes bikinis and one-pieces priced between $25 and $55.
Called Tori Praver Seafoam, the line includes Paver's signature design elements: soft colors, unique prints, feminine silhouettes, and ultra-flattering ruching.
This collection is available at Target stores in Hawaii starting this month. Don't live in the Aloha State? Tori Praver Seafoam will also launch online in mid-April.
Your thoughts?
What do you think of this collaboration? Do you like these swimsuits? Do you prefer one-pieces or bikinis? Would you buy anything from this collection? As always, tell us what you think by leaving a comment.