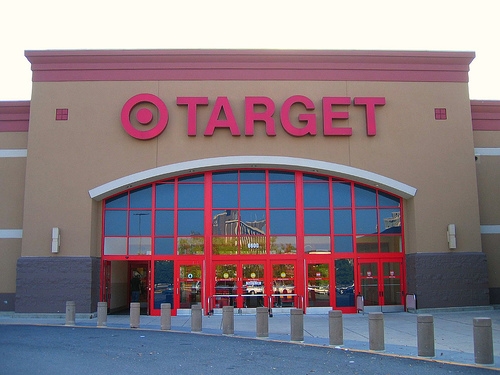 The Shops at Target may have just launched a few weeks ago, but the retailer has already announced their second round of in-store 'shops' set to debut this fall.
This second set of shops will include collaborations with four independent stores from across the country: New York boutiques Kirna Zabête and Odin, San Francisco's The Curiosity Shoppe and Boston-based PATCH NYC.
According to WWD, Kirna Zabête at Target will include nearly 100 pieces of women's clothing and accessories, such as a leather motorcycle jacket, lace tights and lots of graphic prints, all priced between $9.99 to $199.99. The other fashion-based shop, Odin, will focus on menswear for their collection at Target.
The Curiosity Shoppe at Target will include an eclectic mix of home accessories, games and stationery, while PATCH NYC's Target collection will carry everything from art and home décor to jewelry and scarves.
These four limited-edition collections are set to launch online and at Target stores nationwide starting on September 9th.
Your thoughts?
What do you think of these collaborations? Did you check out the first Shops at Target line? If so, what did you think of it? What are your thoughts on this second round of shops? Have you been to any of these boutiques? Do you think you'll be checking out the Shops at Target's fall collection? Remember to leave a comment below and tell us what you think!