This post may contain affiliate links, which means we may receive a commission if you purchase through our links. Please
read our full disclosure here
.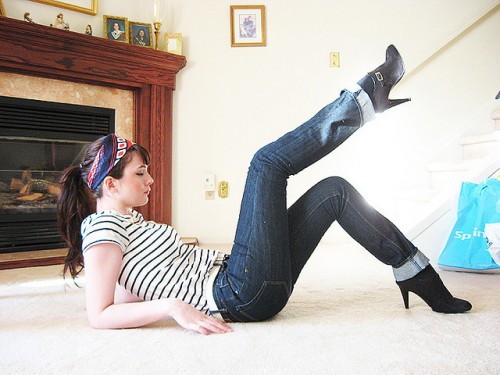 Going to college presents unique fashion challenges, perhaps the most perplexing being dressing on a limited budget. In high school, when you didn't have rent, bills and student loans to worry about, maybe you had new clothing every week!
Part of the college experience is learning how to start your life, including forming a brand new relationship with money. Now you are concerned about saving – yet still juggling a social life that most likely demands money, purchasing necessities like dish soap, and feeling guilty about going to Starbucks. It's definitely a big change from our worry-free high school days.
Yes, for us fashionable students, adjusting our wardrobes to a college budget can be difficult! But whether you're attending fashion school – where there's tons of pressure to keep up with the trends – or just being fashionable at your college, you can be trendy without spending much. Today I'm here to share tips straight from my fellow FIDM students on how to continue being your fabulous, stylish self while sticking to a college budget.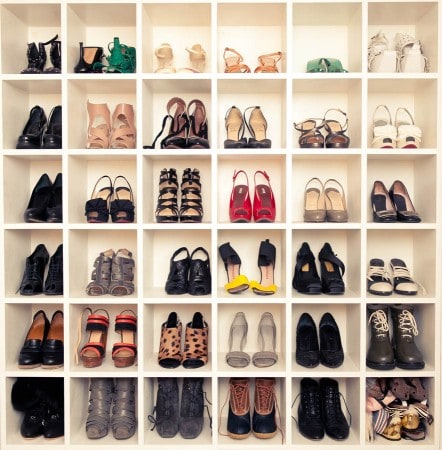 1.
"Sale racks at trendy places like Urban Outfitters and Anthropologie are the greatest. These stores are a bit pricey for the normal college kid but the sale racks are heaven. Also, don't be scared to shop at a place like Target – they have amazing stuff." – Demi, International Manufacturing & Product Development
2.
"I switch my old items up from previous seasons and buy things on sale when I hit the mall to keep my look fresh. H&M always has cute pieces that I find at great prices." – Briana, Merchandise Marketing
3.
"Re-think your closet. When you don't have the money to shop all the time, you can create fresh looks with what you already have if you wear things in new ways. Layering is key and don't be afraid to experiment with lots of it!" – Kristen, Fashion Design
4.
"I shop my mom's closet. It's free." – Becca, Merchandise Marketing
5.
"Invest in nice shoes. They're worth it. Then keep the rest of your outfit simple." – Edijus, Apparel Manufacturing Management
6.
"Keep a sample sale calendar if you live in a big city like L.A. or New York. You can score designer clothes for super cheap that way. Also, take advantage of designer collaborations with inexpensive stores. I loved Zac Posen for Target and Lanvin for H&M." – Karishma, Merchandise Marketing
7.
"Never buy something unless you are in love with it. If you walk away and still think about it, then go back and get it. I've made my worst buying decisions on a whim. Also, search many stores for basics like leggings to find the best deal, not the most acclaimed brand." – Tiana, Visual Communications
8.
"Shop your friend's closets for stuff they don't want anymore or they have outgrown. You'd be amazed at the awesome free stuff you can score." – Rachel, Merchandise Marketing
9.
"When shopping for trend items, I try to find something that I can wear with multiple outfits in my closet that easily fits into my own style!" – Lis, Visual Communications
Your thoughts?
What are your top tips for looking fashionable on a budget? Any tips we missed here? Let us know with a comment – can't wait to hear your favorite strategies!