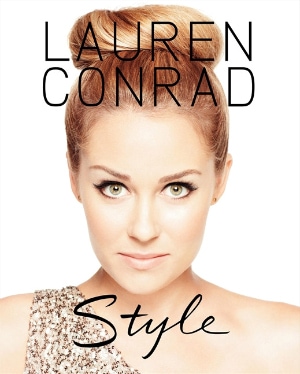 Fashion muse Lauren Conrad will be sharing all of her style secrets in an upcoming style guide. Lauren Conrad Style will feature Lauren's tips and tricks to looking as effortlessly fashionable as she does.
According to the book description, the style guide will include everything from:
Beauty advice and hair secrets to how to shop vintage or find the perfect T-shirt, Lauren Conrad Style unlocks the mysteries of being effortlessly chic. With Lauren's guidance, you'll look and feel stylish every day.
Of course, Lauren is no stranger to writing. Her first novel, L.A. Candy has already spawned of a sequel, Sweet Little Lies. The third novel in the series, Sugar & Spice will be released October 5th.
Lauren Conrad Style will be available in stores October 5th and retail for $20. (Or you can pre-order it on Amazon!) If you want to get a sneak peek of the book before it hits shelves, you can check out the first three chapters by clicking here.
Thoughts?
Are you a fan of Lauren's style? Did you check out the book preview? Will you be picking up a copy of Lauren Conrad Style? Make sure to leave a comment and let us know your thoughts!