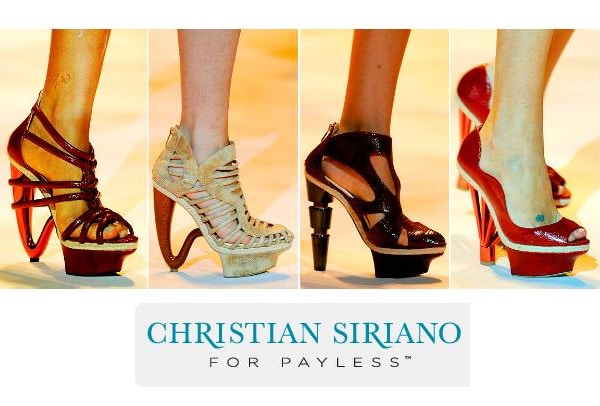 Project Runway's fierest alum– Christian Siriano— debuted his Spring 2011 collection last Thursday as part of New York Fashion Week. While the designs were fabulous as always, the models were also wearing footwear from his Christian Siriano for Payless Spring 2011 line.
The shoes were inspired by "cultural influences from Africa, India and China together into a single design aesthetic" and it's no question that these super-stylish shoes look like works of art. But it does make us wonder if these exact designs will be in stores, because in the past Payless has toned down Christian's designs to make them more mainstream.
Of course, we'll have to wait to see if the original designs will be in stores, as the shoes won't be available until next spring. However, like Siriano's previous collections, they should retail for under $50.
Want to get up-close-and-personal with this fabulous footwear? Check out this sneak peak of Christian's Spring 2011 Payless line, straight from the runway, courtesy of Zimbio. (Click each photo to enlarge.)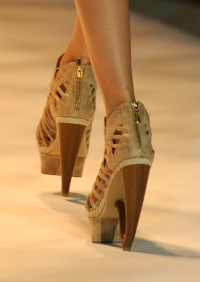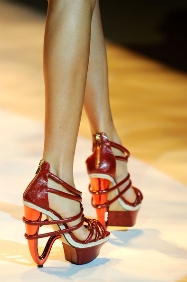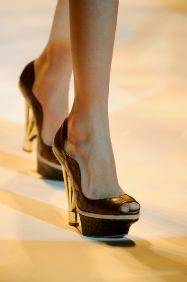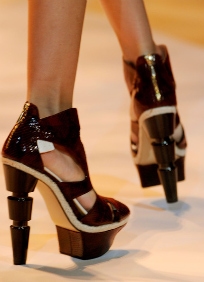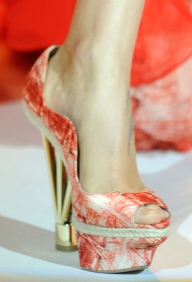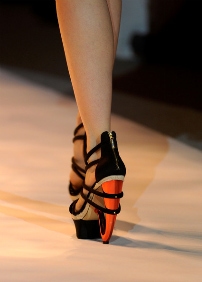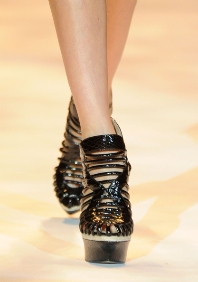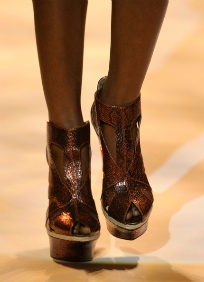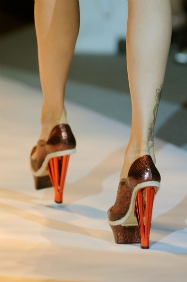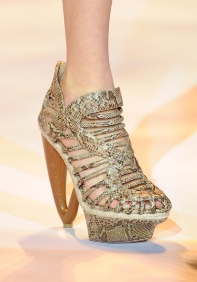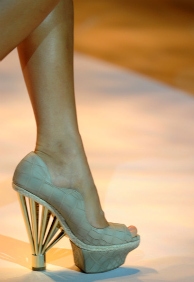 Thoughts?
What do you think of these shoes? Are they too wild for your taste? Do you think Payless will tone down the designs? Leave a comment and let us know your thoughts!