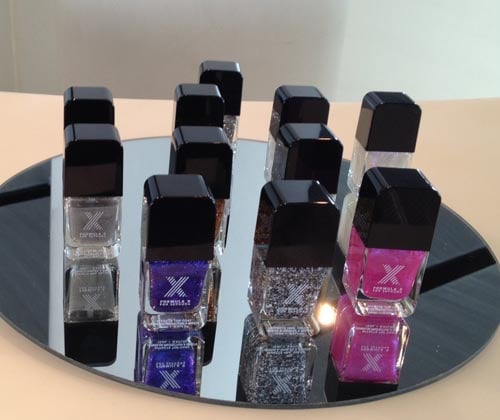 Photo Courtesy of Fashionista
Sephora recently announced that they would be launching an exclusive new nail polish line starting this fall. The line, called Formula X, will include over 200 products and is set to replace the current Sephora by OPI polish line.
According to Fashionista, the product line-up includes 94 nail colors as well as a collection of "Effects", with glitter, matte, duo-chrome, and textured polishes. Also included in the line are nail treatments like cuticle oil, nail polish remover pens, and nail strengtheners.
Nail lacquers will range in price from $10 to $12.50, while the treatments will top out at $14. The entire line will be available in stores and onlinestarting this September.
Thoughts?
What do you think of this new polish line? Do you normally buy nail polishes at Sephora? Will you be checking out this new collection? Let us know what you think by leaving a comment!