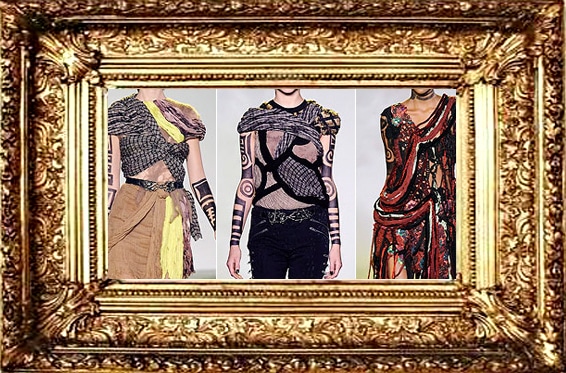 In my last Fashion News post I talked about the possibility of Balmain launching a lower-priced line. But this was only a possibility and unfortunately, Balmain will not be launching a lower-priced line. I guess we'll just have to get the Balmain look for less ourselves. This week, however, I'll be talking about something that will definitely happen.
Rodarte is moving from the runways to the museum walls. Yes, Kate and Laura Mulleavy's designs and inspirations will be exhibited at the Smithsonian's Cooper Hewitt National Design Museum from Feb. 11 to March 14. The exhibition is called Quicktake: Rodarte and will offer a glimpse into the creative process of the Mulleavy sisters whose collections have been inspired by Japanese horror films, Frankenstein, the building and taking apart of homes, land art, and California Condors.
Questions? Comments? Concerns?
Why do you think so many museums have taken an interest in fashion (i.e. The Metropolitan Museum of Art's Model as Muse exhibit, The International Center of Photography's Richard Avedon Fashion: 1944-2000 exhibit, The Museum of Contemporary Art's Skin + Bones: Parallel Practices in Fashion and Architectureexhibit)? Are you interested in seeing the Rodarte exhibit? Do you think that fashion is synonymous with art? What other fashion designers would you like to see in a museum? Let us know with a comment!