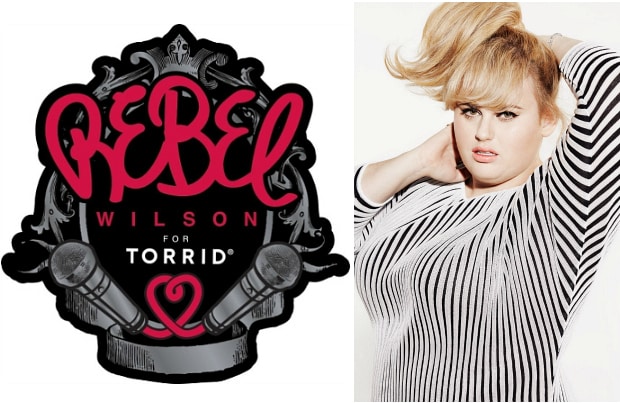 Plus-size clothing retailer Torrid recently announced a collaboration with actress Rebel Wilson. This is the brand's first ever collab, and the limited-edition collection will launch right in time for the 2015 holiday season.
Rebel for Torrid includes 25 pieces, with jackets, dresses, tops, bottoms, and accessories priced between $28.50–$125. The clothes will be available in sizes 12 to 28.
Rebel released a statement about her decision to work with Torrid:
"I've had a 'torrid' affair with buying clothes all my life. I've never really felt like there's a brand out there in the plus size world that is creating cool stuff, that fits well and is good quality yet affordable. […] So it was awesome to team with Torrid, who I think are doing such a great job in making plus size fashion relevant and dope. I've been loving designing the clothes for my capsule collection. I've been putting my unique style and personal loves into the clothing and literally can't wait for the collection to launch!"
According to the press release, Rebel's personal touches include a koala print tee to reflect her Australian background and microphone-shaped hardware and charms.
Liz Munoz, Torrid SVP of Design, spoke about Rebel's involvement in the design process:
"Rebel's got a natural instinct for design. She's been totally hands-on throughout the process. She cares about every detail, down to the diamante rivet on the jeans. We love the results… she crushed it."
Rebel for Torrid launches in Torrid stores and online this November. A collection for Spring 2016 is already in the works.
Your thoughts?
What do you think of this collaboration? Are you a fan of Rebel Wilson? Do you shop at Torrid? Would you be interested in this collection? Let us know your thoughts by leaving a comment below.