Oh. My. God. A few fashion bloggers were at the Project Runway finale in Bryant Park and are all reporting on next week's finale right now.
I'm so incredibly excited for next week's finale, not only because we get to find out who wins but because the guest judge is one of my favorite people EVER!
Don't want to know who it is? Then don't click the link below (or go to any popular gossip sites or bravotv.com for the next week.)
The Project Runway Finale's guest judge is….*SPOILER ALERT*
POSH SPICE AKA VICTORIA BECKHAM!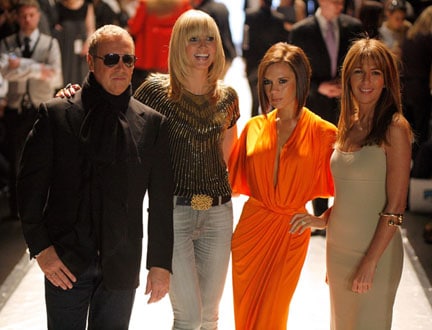 Ms. Fierceness herself is going to be judging the 3 finalists on this week's episode which was filmed today. I can't wait to see it! Who do you think she'll like best? Christian? Jillian? Rami? Chris? Sweet P? Who do you want to win? Let me know in the comments!