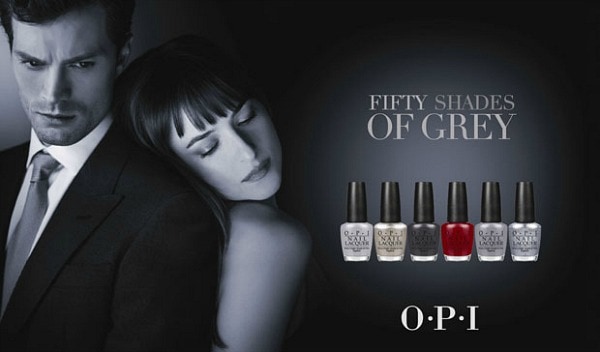 Image Courtesy of OPI
OPI recently released a line of nail polishes based on the popular novel Fifty Shades of Grey and its upcoming film adaptation. While the collection doesn't include 50 shades of gray nail polish, it does include five different gray polishes, as well as one sultry shade of crimson.
The limited-edition collection is available in OPI retailers starting this month, ahead of the movie's launch in February. Each bottle retails for $9.50, or you can pick up a mini-set of all six shades for $22.
Here's a look at all six polishes, courtesy of OPI. (Click the image to enlarge.)

(L to R) Romantically Involved, My Silk Tie, Dark Side of the Mood, Embrace the Gray, Shine for Me, Cement the Deal
Your thoughts?
What do you think of this collaboration? Would you buy any of these polishes? Have you read Fifty Shades of Grey and do you want to see the movie? Let us know your throughts by leaving a comment below.