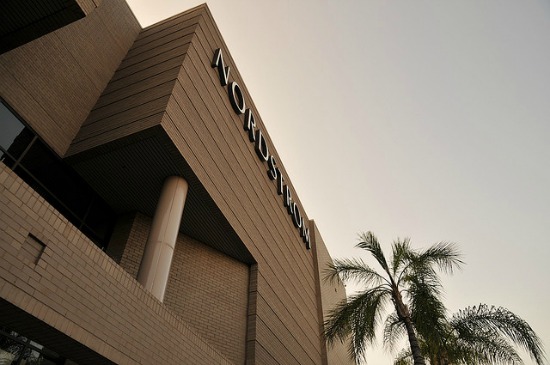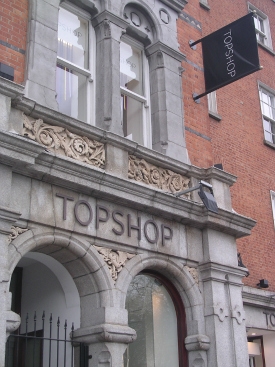 WWD is reporting that UK-based retailer Topshop will be opening in-store departments within a select number of Nordstrom locations across the United States.
Topshop — which currently only has three stores in the U.S. (NYC, Chicago, and Las Vegas) — will be opening departments in 14 Nordstrom stores starting on September 10th. Each Nordstrom location will have a 2,500-square-foot Topshop department as well as a 1,500-square-foot Topman (the brand's menswear line) section.
Want to know which Nordstrom stores were chosen?According to Lucky, here are the 14 locations that will be opening Topshop departments this fall:
Ala Moana (Honolulu, HI)
Barton Creek Square (Austin, TX)
Burlington (Burlington, MA)
Chandler Fashion Center (Chandler, AZ)
Dadeland Mall (Miami, FL)
Garden State Plaza (Paramus, NJ)
Irvine Spectrum Center (Irvine, CA)
Oakbrook Center (Oakbrook, IL)
Phipps Plaza (Atlanta, GA)
The Plaza at King of Prussia (King of Prussia, PA)
San Francisco Centre (San Francisco, CA)
South Coast Plaza (Costa Mesa, CA)
Southcenter (Tukwila, WA)
Valley Fair (San Jose, CA)
Your thoughts?
What do you think of this collaboration? Do you think it's a good idea? Have you ever bought anything from Topshop? Will there be an in-store department opening at your local Nordstrom? Remember to leave a comment below and let us know what you think!