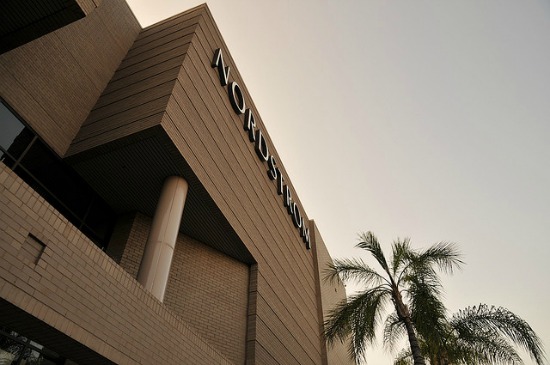 Last year, we announced that Nordstrom would be launching in-store Topshop departments, and now WWD is reporting that the brands' partnership will be expanding significantly.
Currently, Nordstrom has Topshop departments at 14 of their U.S. locations, but this will expand to another 28 stores this fall, either in late September and October. By early 2014, the Topshop line will also be carried at an additional 30 Nordstrom locations.
Nordstrom's President of Merchandising, Pete Nordstrom explained the reason behind the expansion:
"It behooves both Topshop and us to get it going as quickly as possible. I would say in general it's been productive — more productive than the average department in women's. So, when you combine that with the fact that it attracts a lot of new customers as well, it's been a good thing for us."
Your thoughts?
Do you normally shop at Nordstrom? Are you excited that the Topshop and Nordstrom partnership is expanding? Have you ever shopped at an in-store Topshop department? Tell us what you think by leaving a comment below!