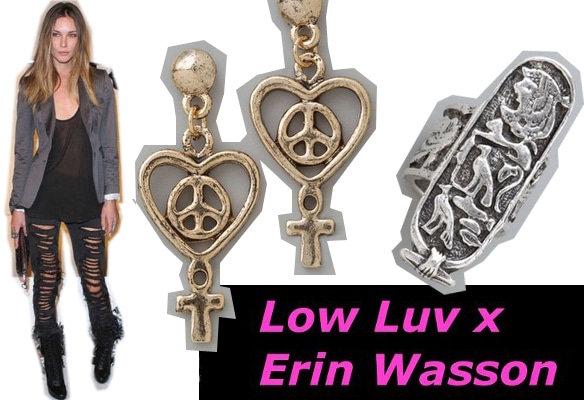 Supermodel turned designer Erin Wasson has just released a few new pieces for her jewelry line Low Luv x Erin Wasson, and we're in love.
While she may have gotten some bad press due to admitting she takes style cues from homeless people, you can't deny that Erin has the cool-girl grunge look down. She effortlessly translates her personal style into her designs, which feature hammered and oxidized metal in edgy, geometric shapes.
So if you have a grungy or edgy sense of style, these pieces could be the perfect investments to add a finishing touch to your look.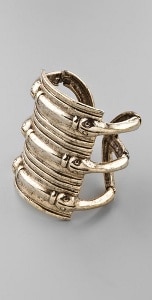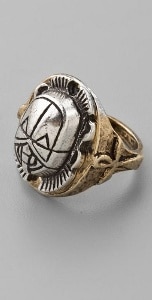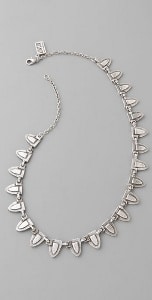 Interested? Buy the snake hinged cuff, tribal necklace, and two tone scarab ring at Shopbop.com. Or check out the rest of the collection here. While some pieces are extremely high-priced, others are more reasonable (yet still, obviously, investment pieces) and could be worth saving up for.
So what do you think? Love any of the pieces? Think Erin Wasson is worth the hype? Go ahead and give a shout out in the comments!