This post may contain affiliate links, which means we may receive a commission if you purchase through our links. Please
read our full disclosure here
.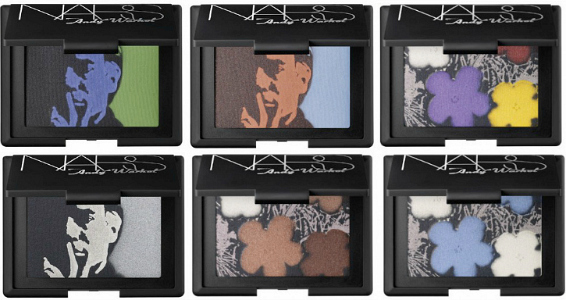 NARS x Andy Warhol Eyeshadows | Courtesy of NARS
Cosmetics company NARS recently announced that their 2012 Holiday Collection would be inspired by none other than the late, great Andy Warhol.
The entire line will be divided into separate collections, sold at varying locations, and with different release dates. A bit confusing, right? That's why we decided to break it all down the simplest way we knew how. Just scroll on down to learn more about each collection and to check out some photos of the gorgeous products, courtesy of NARS via Fashionista:
The Pop Art Line:
According to WWD, this collection — available exclusively at Sephora stores starting October 1st — is an ode to Warhol's famous pop art and therefore features bright and colorful makeup.
The Pop Art Line will include a cheek and eye palette inspired by Warhol muse Debbie Harry, a five-piece mini lip gloss set and a "Walk on the Wild Side" set, which consists of an illuminator, nail polish and mini lip gloss. Also included in the collection are three eye shadow palettes — Flowers 1, Flowers 2 and Flowers 3 (pictured in the header image above) — which will retail for $55 apiece.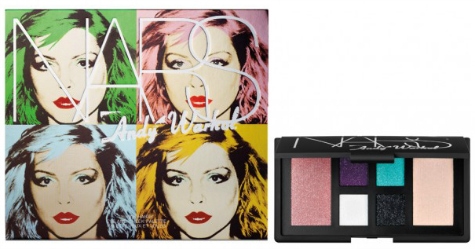 Debbie Harry Cheek and Eye Palette — $65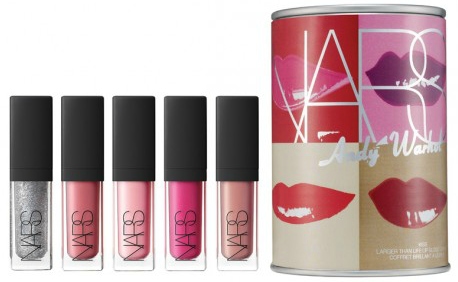 Kiss Mini Larger Than Life Lip Gloss Coffret — $55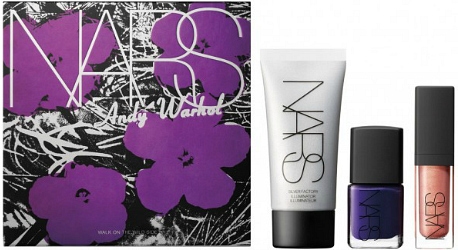 Walk on the Wild Side Set — $39
The Factory Line:
Inspired by the edgy, downtown vibe of Warhol's famous Factory, this line will be launched exclusively in select department stores starting on November 1st.
This line will include a makeup set inspired by fashion icon Edie Sedgwick and a "Beautiful Darling" set inspired by Candy Darling, another fixture at Warhol's Factory. The "Photo Booth" mini polish set will include four brand new polishes: 'Back Room', 'Soup Can', 'Chelsea Girls', and 'Silver Factory'. Three eyeshadow palettes — called Self Portrait 1, Self Portrait 2 and Self Portrait 3 — adorned with Warhol's image are set to retail for $55 each. (Again, these are pictured in the above header photo.)
The centerpiece of this collection, however, is the $200 "Silver Factory" set, which includes two makeup brushes, eyeliner, blush, lipstick, an eyeshadow trio and a one-of-a-kind "Silver Factory" NARS multiple. Scroll on down to check out some photos of all four sets: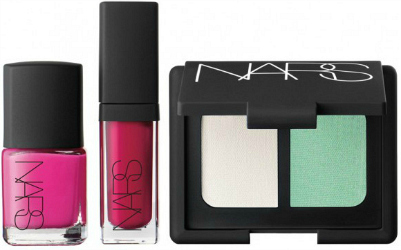 Beautiful Darling Set — $49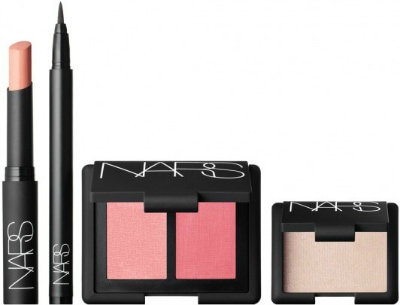 The Edie Set — $75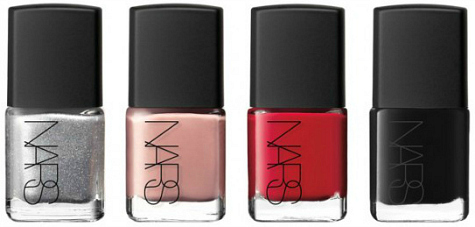 Photo Booth Mini Nail Polish Set — $35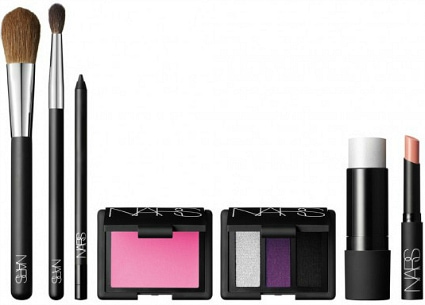 Silver Factory Set — $200
The NARS x Andy Warhol Holiday Set:
As a bonus, NARS is also releasing a limited edition holiday set that will be sold at both locations. This set will include five nail polishes, five long-wear lip glosses and four eyeshadow pencils, all pictured below. The collection will also include a "Satellite of Love" highlighting brush ($28) and a "47th Street Larger Than Life Long-Wear Eyeliner" ($23).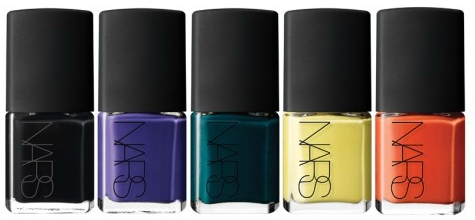 Andy Warhol x NARS Holiday Polish Set — $18 each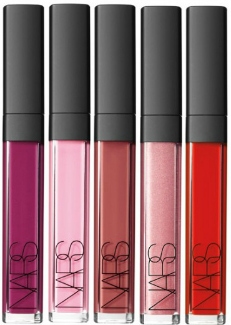 Larger than Life Lip Glosses — $26 each; Soft Touch Shadow Pencils — $24 each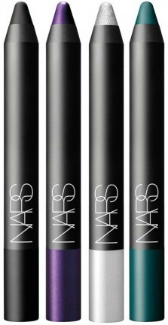 Your thoughts?
What do you think of this collaboration? Are you a fan of Andy Warhol? Do you think this collection lives up to his legacy? Which product is your favorite? Will you be splurging on this collection after it's released? Remember to leave a comment below and tell us what you think!