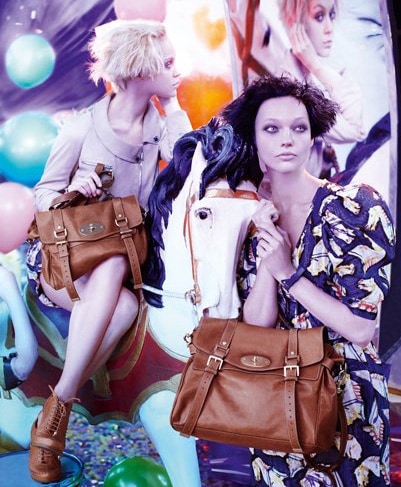 Earlier this week, Mulberry announced its upcoming collaboration with Target. The brand of leather goods didn't specify the price range for their Target collection, but it surely will be a fraction of what their luxury lines cost.
Mulberry recently created a fashion frenzy with the Alexa bag (pictured above). The messenger-tote bag hybrid was inspired by former MTV host and fashion muse Alexa Chung. It's so sought after that the waiting list is reported to contain thousands of eager buyers.
The Bayswater tote (pictured below), however, is Mulberry's most iconic piece. It features a timeless shape and comes in a variety of colors. Here's hoping the Target collection features incarnations of both the Alexa and Bayswater looks!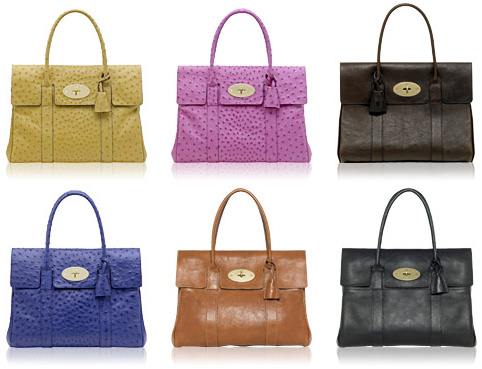 Mulberry Bayswater Bags – Wonder if Mulberry for Target bags will look similar?
The limited edition collection of lower-priced handbags is set to hit shelves on October 10th, 2010 and will be available through December 24th. But let's face it, it'll be sold out within a matter of minutes.
What are your thoughts?
Will you be scouring your local Target stores this fall for the Mulberry collection? Do you have experience with previous Target-designer collaborations? Let us know what you think and leave a comment!