Editor's Note: Here at CF, we've covered everything from fashion designer bios to the latest fashion industry news, but we haven't devoted much space to the faces that bring our favorite collections to life – the models.

Every two weeks, our resident model guru Carrie will bring you the latest from the modeling world, including industry news, up-and-coming models to watch, new signings, and more. The aim is to give you a peek inside this fascinating industry and reveal what the trends in modeling say about the fashion industry as a whole.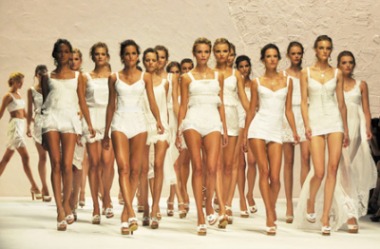 When you think of models, many names may immediately spring to mind: Kate, Naomi, Heidi, Giselle – the list goes on. Yet, of the many hopeful models out there, only a few end up actually making names for themselves, and these few always have a certain something that allows them to stand out in the crowd and be remembered. For Naomi, it's her unpredictable attitude; for Kate, it's her unexpected (lack of) height.
For up-and-coming models, staying power can be hard to latch on to – it requires an elusive blend of talent, luck, and "je ne sais quoi." As new faces pop up daily, we can only wait and see who will reach supermodel status and who will fade away.
So as part of our new Models 101 column, we'll give you a look at some of the freshest faces in fashion – the girls poised to become the supermodels of tomorrow, though only time will tell how their careers will actually play out. First up? Rising runway star, Lyndsey Scott.
About Lyndsey Scott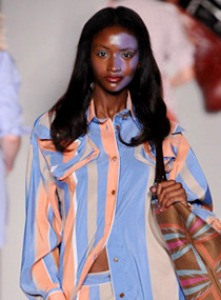 If her name doesn't ring a bell, chances are her face will. Lyndsey Scott has been popping up in the fashion world since 2008 and seems to be one of a handful of rising stars with the most potential for the upcoming year.
A 21-year-old New Jersey native, Scott started actively pursuing modeling only a few years ago, but her career has truly taken off since then. Under the wings of Click Model Management, and her current agency, Elite Model Management, Scott's career started to gain momentum as she appeared in major campaigns for brands such as DKNY and Baby Phat in 2009. Next, she walked the runways for some of the biggest design houses around, including Prada, Louis Vuitton, and Gucci.
Posing for top-tier publications like W and Teen Vogue, as well as a few newer high-fashion books like Dazed and Confused, and Love, cemented Scott as a girl to watch.
Away from the professional lenses, Scott's personal style, which has been captured by a handful of street-style bloggers, is always functional and rarely adheres to the trendy styles she models while on duty.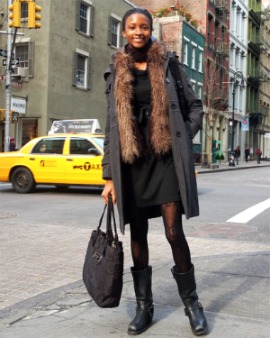 But one of Scott's biggest breaks came when the gorgeous girl with legs for miles became an Angel as she walked down the runway at the 2009 Victoria's Secret Fashion show, followed by a memorable train of multi-colored balloons matched with a balloon corset and jewelry.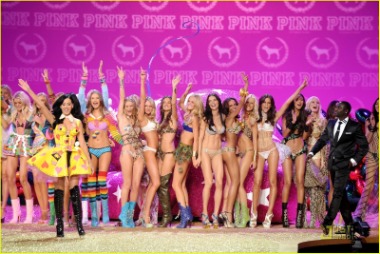 Lyndsey Scott's Future & Effect on the Modeling Industry
Overall, the wave of blonde Eastern European models that washed over the catwalks these past few seasons is starting to be challenged, and girls like Scott, who appear as a distinct departure from this previous trend, are receiving more attention. In the next few seasons, it seems we can accordingly look forward to seeing a few more all-American-looking girls like Scott on the runway.
Additionally, thanks to her notable and entrancing eyes, flawless skin, and charming and genuine personality that can't help but shine through in the handful of interviews she's done, Scott can hardly be overlooked. It makes sense then that Style.com labeled Scott as one of ten faces to watch in the spring of 2010. Yet, with endless potential and enviable beauty, it seems inevitable that 2011 will be Scott's biggest year yet.
Thoughts?
Do you think Lyndsey has what it takes to become a star in the modeling world? Are there other up-and-coming models that are on your radar or that you'd love to see featured in Models 101? Let us know!