This post may contain affiliate links, which means we may receive a commission if you purchase through our links. Please
read our full disclosure here
.

In past Models 101 posts, the focus has been on female models. And for good reason – female models make up a greater percentage of the modeling industry and have always received more attention, and more money, than their male counterparts.
However, even if the boys aren't raking in as much money, that doesn't mean that they're not catching our eyes. Here, we'll get to know a few of the top and most stare-worthy guys in the modeling game.
1. Sean O'Pry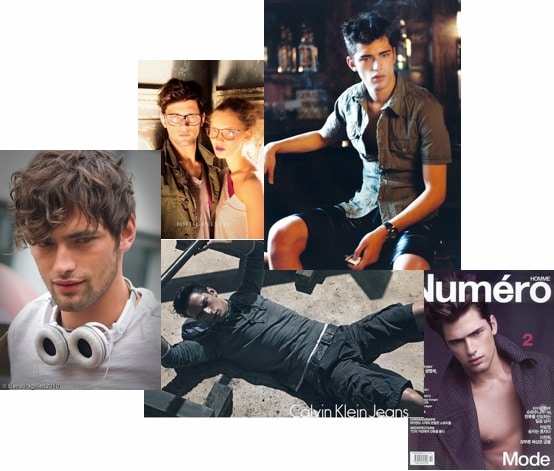 Photo Credits (Starting from the far left, moving clockwise) 1, 2, 3, 4, 5
Sean O'Pry is a self-made man, who truly brought himself to where he is today. After posting some amateur modeling shots of himself on his Myspace page, he garnered the attention of some serious movers and shakers in the modeling world, including Nole Marin, former judge of America's Next Top Model.
Almost immediately after being signed, in 2007, he opened the Yves Saint Laurent show, which immediately rocketed him to modeling fame. Since then, he's appeared in Details and V Man numerous times, and nabbed some major campaigns, including Calvin Klein and Bottega Veneta.
In 2009, Forbes magazine ranked Sean the number one top male model in the world. Currently, he's ranked second behind Baptiste Giabicioni, but that hasn't stopped this southern guy from grabbing increasingly more editorials and advertisements as time goes on. It isn't hard to understand Sean's appeal, but his structured jaw and beckoning blue eyes definitely play a part in it.
2. Nate Gill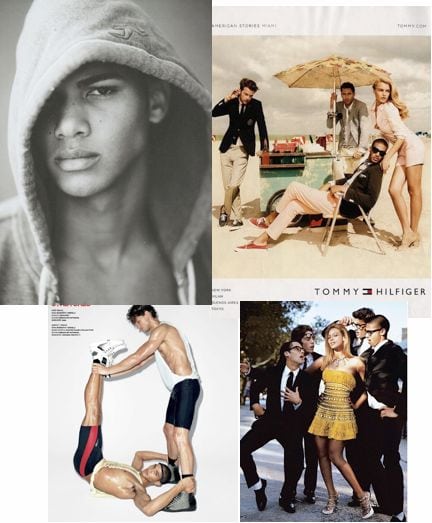 Photo Credits (Starting from top left, moving clockwise) 1, 2, 3, 4
A California boy who started modeling for Abercrombie and Fitch in his teens, Nate Gill popped onto the high-fashion radar after being cast in a shoot starring Beyonce for V. After that, he walked some highly influential shows like Calvin Klein and Givenchy in 2009.
Additionally, Nate has some impressive credentials when it comes to ad campaigns: He has appeared as the face of brands such as Tommy Hilfiger and DKNY. An unbeatable body and an innocent look peppered with a hint of mischievousness puts Nate at the top of my list of male models.
3. Noah Mills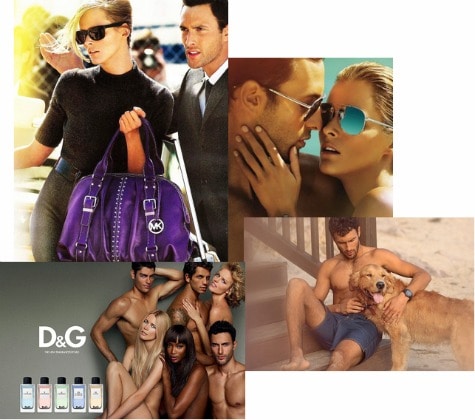 Photo Credits (Starting from top left, moving clockwise) 1, 2, 3, 4
Noah Mills has had one of the most consistent careers of any current male model. Working steadily since 2003, one of Noah's most frequent clients has been Dolce and Gabbana, whom he memorably modeled for in a 2005 campaign that caused quite a stir when Noah's jeans were pulled much, much lower than many deemed acceptable. He was also featured in the memorable D&G perfume campaign of 2009 alongside Claudia Schiffer, Naomi Campbell and Eva Herzigova, as well a series of Michael Kors ads with Carmen Kass.
If his still doesn't ring a bell, though, perhaps you'll recognize Noah from his role in the second Sex and the City movie as the suave Nicky. In a world where male models are often androgynous, pre-pubescent teens, Noah stands out as a man. His look is mature, rugged, and completely blush-inducing.
4. Adam Senn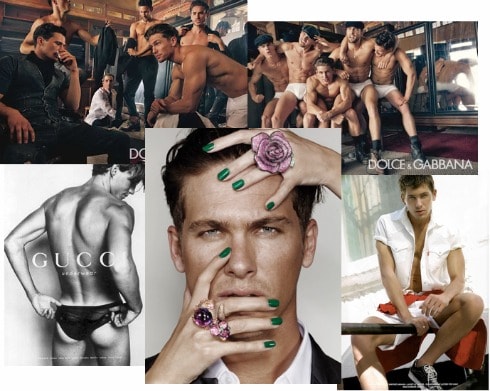 Photo Credits (Starting from top left, moving clockwise) 1, 2, 3, 4, 5
Often seen alongside Noah Mills, Adam Senn has also posed in his fair share of Dolce and Gabbana ads. Almost all of them have been controversial, followed by debates surrounding what's appropriate in ads, what underlying message the brand is sending out (often specifically about male dominance) and much more.
In fact, controversy has been a component of Adam's career since its start – after all, it was Adam who appeared in the infamous Gucci ad of 2005 shot by Mario Testino. However, his knack for attracting controversy isn't the only notable characteristic about Adam, as emphasized by the millions of viewers who were left drooling over Adam and his pouty lips after his first appearance on The Hills in 2008.
Thoughts?
What do you think of these top model picks? Have any other male models been catching your eye lately? What makes specific male models so appealing and successful? Let us know your thoughts with a comment!