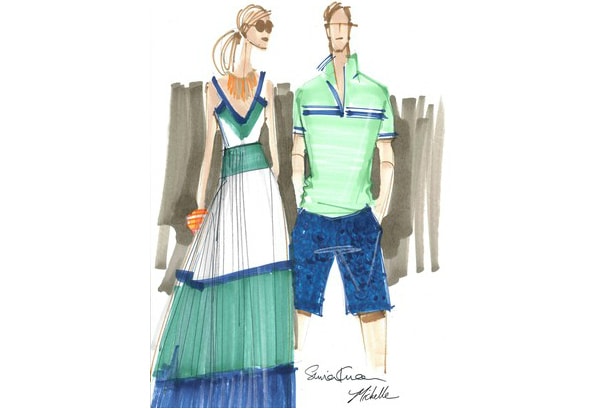 A sketch from Milly's upcoming Banana Republic Collection | Image Courtesy of WWD
Retailer Banana Republic recently announced they would be teaming up with Milly designer Michelle Smith to create a Hamptons-inspired collection for summer.
Smith is known for her preppy, yet easygoing fashion aesthetic, as well as her love for bright colors and patterns, all of which will be represented in her lower-priced capsule collection for BR.
According to WWD, the 60-piece collection will include both men's and women's apparel and accessories, with prices ranging from $45-$175 for women's clothing, $25-$65 for menswear, and $40-$130 for jewelry and accessories. The limited-edition collection is set to launch online and at select Banana Republic stores worldwide starting in May.
Your thoughts?
What do you think of this collaboration? Are you a fan of Milly? Do you normally shop at Banana Republic? What do you think of the sketch? Will you be checking out this collection after it launches? Let us know what you think by leaving a comment below!