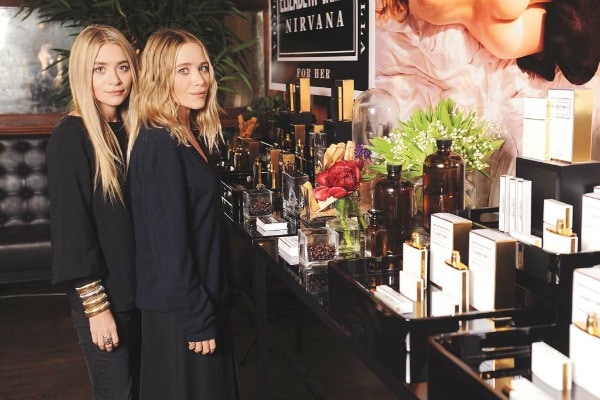 Photo Courtesy of WWD
WWD is reporting that Mary-Kate and Ashley Olsen are releasing two new perfumes that will be sold exclusively at Sephora.
While it's not their first foray into fragrances (anyone else remember these?), these are MK&A's first "adult" perfumes, as well as the first to be released under their Elizabeth and James label.
Ashley spoke with WWD about the decision to expand the Elizabeth and James brand:
"We always knew we wanted to have a fragrance for this brand, because it's very lifestyle. There are many components to the brand. We felt that between the brand Elizabeth and James and Sephora that we were really speaking together directly to our customer. We felt that was a really good place to start exploring the world of fragrance and beauty."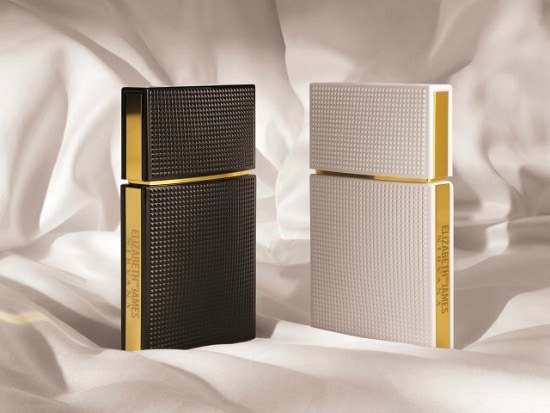 Photo Courtesy of WWD
The perfumes – called Nirvana White and Nirvana Black – will be available in three sizes, with prices ranging from $22 to $75. Nirvana White features musk, peony, and muguet scents, while Nirvana Black includes notes of vanilla, sandalwood, and violet.
Although Sephora will have an in-store holiday preview from December 13 to 25, Elizabeth and James Nirvana officially launches in January 2014, and will be available exclusively at Sephora stores and sephora.com.
Your thoughts?
What do you think of this fragrance launch? Are you a fan of Mary-Kate and Ashley? What do you think of their decision to partner with Sephora? Would you buy these perfumes? Which scent is more your style? Remember to tell us what you think by leaving a comment below!