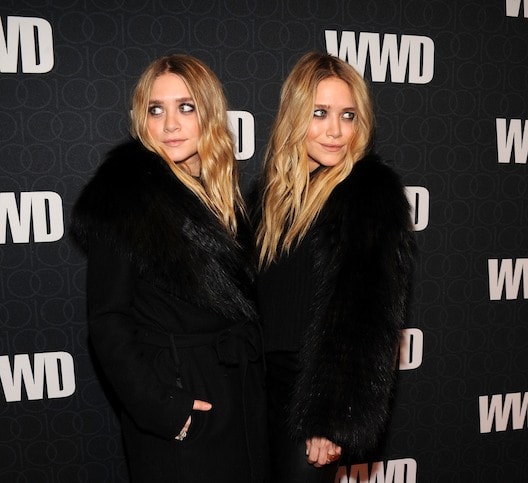 It's official: Mary-Kate and Ashley Olsen's next fashion venture will be an e-commerce website.
The Olsens will soon launch StyleMint, which will send members an item of clothing every month for $29.99 – similar to a book-of-the month club. According to WWD, the site will debut in July with a collection of "women's fashion t-shirts."
StyleMint will be an interactive site, where members can take short quizzes that determine their personal style and the site will recommend certain items based on members' preferences. Mary-Kate and Ashley will also create regular videos for StyleMint providing fashion advice.
The site is a partnership between the Olsens and the California-based company BeachMint. The company launched a similar site in collaboration with actress Kate Bosworth last October called JewelMint, which provides members with a monthly piece of jewelry for $29.99.
Mary-Kate discussed their decision to partner with BeachMint:
"BeachMint understands how online shopping is evolving and the importance of creating an authentic relationship between designer and customer. With Stylemint.com, Ashley and I have created an online experience reflecting our love of style and allowing us to engage with our customers directly, which is an inspiring new way for us to think and create as designers."
Thoughts?
Do you like the idea of StyleMint? What do you think of Mary-Kate and Ashley's involvement in this site? Would you sign up and become a member? Be sure to leave a comment and let us know what you think!