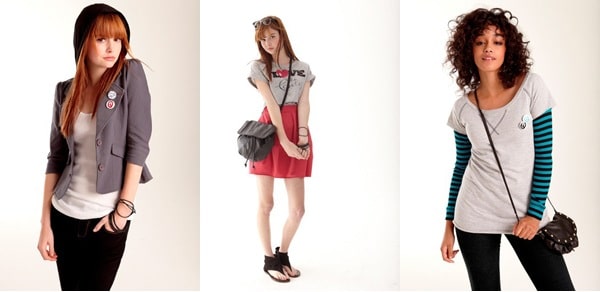 WWD is reporting that Mary-Kate and Ashley Olsen will launch a new Juniors line exclusively at J.C. Penney.
The line will be called Olsenboye, after the Olsens' ancestral name, and will launch on jcp.com and in 50 J.C. Penney retail stores, starting November 6th, with a full rollout of the line in 600 Penney's stores in February 2010.
According to WWD,
Olsenboye is a casual sportswear and accessories collection that includes denim, bottoms, tops, dresses, skirts, shorts, jackets, handbags, and shoes. The line will retail from $20 to $50 and is being designed to be mixed to create different looks. The brand will also periodically flow in travel-inspired mini collections, each reflecting the looks and trends of different cities.
This new budget-friendly line comes in addition to the Olsens' already-successful fashion lines, Elizabeth and James and The Row. While the two lines are mostly out of reach for price-conscious young people, this new budget-friendly line is a diverse addition to the Olsen brand that may be more popular with young people.
What do you think?
Personally, I'm excited to see more of Olsenboye. While it's a far cry from The Row or Elizabeth and James, Olsenboye might contain some inexpensive and well-made pieces that could be a great addition to any wardrobe.
Are you excited about Olsenboye? Do you plan to check it out when it hits stores? Leave a comment and let us know!