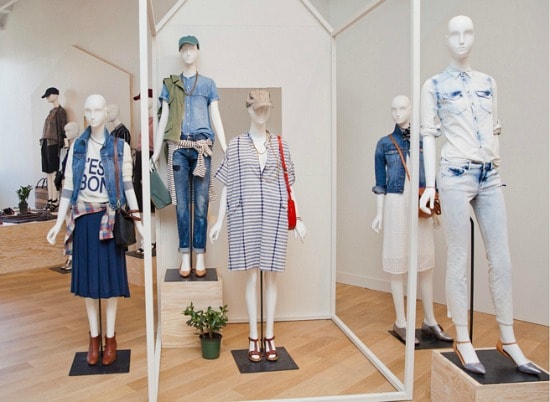 Photo: ELLE
WWD is reporting that Madewell has made a distribution deal with Nordstrom. Starting next month, J. Crew's sister brand will be sold on Nordstrom.com and in 15 Nordstrom stores nationwide.
This news reminded us of the deal Nordstrom made with Topshop several years ago. In 2012, Topshop was first sold in 14 Nordstrom stores across the US, and today there are 52 in-store Topshop departments. We're hoping the Madewell partnership will eventually expand, too.
Want to see which Nordstrom stores were picked to carry Madewell? Check out the list here.
What do you think?
Do you shop at Madewell? What do you think about the brand being carried at Nordstrom? Was your local Nordstrom one of the 15 stores chosen? Let us know what you think about this partnership in the comments section below.