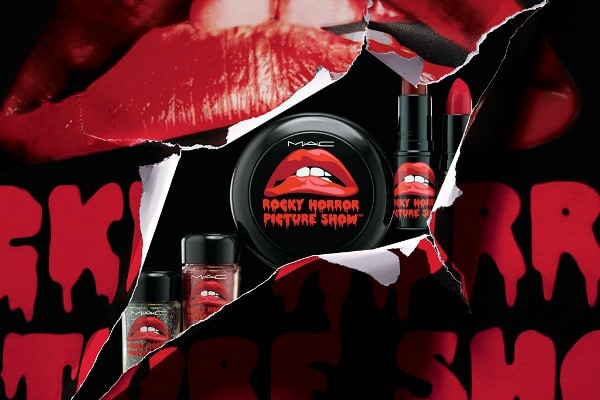 Image Courtesy of MAC Cosmetics
MAC seems to come up with a fantastic new collection every other week, but their latest collaboration has me itchin' to do the Time Warp. Yes, that's right, a Rocky Horror Picture Show-themed makeup collection is coming!
Those red lips are iconic, so naturally RHPS for MAC includes four crimson-colored lipsticks. The rest of the 21-piece collection includes everything from nail polish and eyeshadow to glitter and false lashes, with prices ranging from $13.50 to $44. The line launches onlineSeptember 29 and in MAC stores nationwide on October 2.
Ready to see what the collection looks like? (I see you shiver with antici… pation.) Check it out below, courtesy of MAC. (Click image to enlarge.)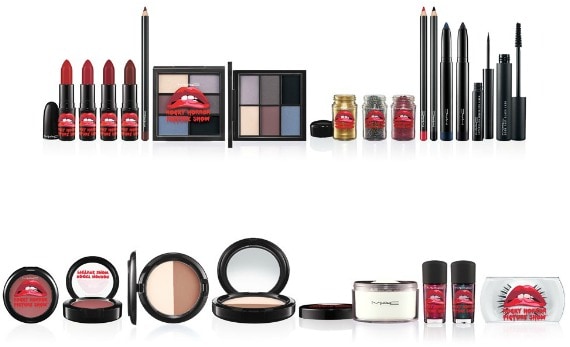 Your thoughts?
What do you think of this collaboration? Have you seen RHPS? Do you like any of these products? Will you be buying anything from this collection? Let's discus below!