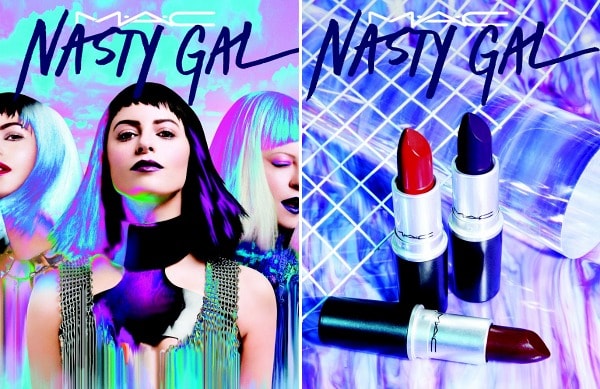 Photos Courtesy of MAC Cosmetics
WWD is reporting that MAC is collaborating with Nasty Gal's Sophia Amoruso to create a limited-edition collection for the cosmetics company. The four-piece capsule collection includes three lipsticks and one nail polish. The lipsticks cost $16 each, while the nail polish will set you back $12.
Nasty Gal spoke about the collaboration on their blog:
"MAC partners with Nasty Gal, the style destination for risk-takers and tastemakers, in a high-intensity collection of shades as daring as the #GIRLBOSS herself, Sophia Amoruso. Deep purple, bombshell red and rich burgundy lipsticks team up with a fiery Nail Lacquer. This season, style has attitude, and so do you."
The collection will be available onlineand in select MAC stores starting December 4.
Want to see what the products look like? Check 'em out below, courtesy of MAC: (Click image to enlarge.)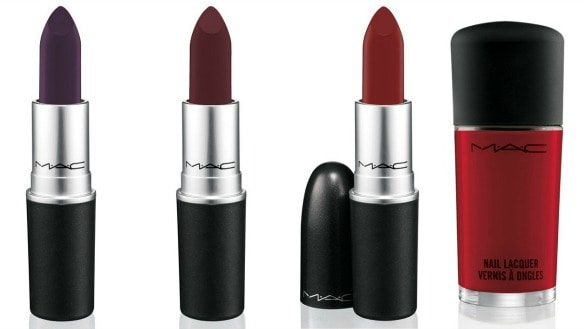 L to R: Gunner, Runner, and Stunner Lipsticks, and Flaming Rose Nail Polish
Tell us what you think:
What do you think about this collaboration? Do you like Nasty Gal? What do you think of the products? Would you buy anything from this collection? As always, we want to know your thoughts, so remember to leave a comment!