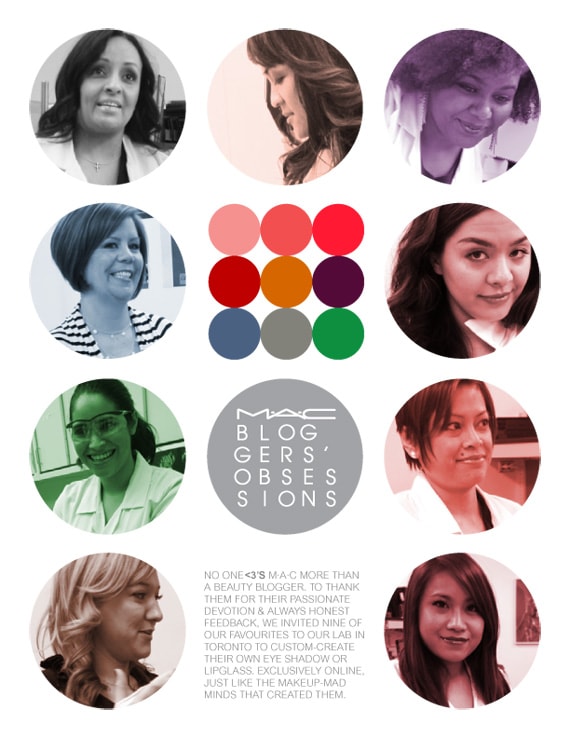 Wouldn't it be cool to create your own personal beauty product with a major cosmetics company?
That's just what MAC allowed nine beauty bloggers to do with their new Bloggers' Obsessions Collection. The company invited nine women to their laboratory in Toronto to work alongside chemists to create their perfect eye shadow or lipglass.
So how did these lucky ladies get picked? According to nitro:licious, MAC asked 80 beauty bloggers to submit an idea, color concept and name for a beauty product, then picked their nine favorite applicants.
The Bloggers' Obsessions Collection will be available exclusively online starting on June 21st. The products will cost $14.50 each.
Want to see what the products will look like? Here's a sneak peek of all nine items, courtesy of MAC:
Also, if you want a behind-the-scenes look from a blogger at the process behind creating her lipglass, be sure to check out Wendy's post over on nitro:licious.
Thoughts?
Do you like this collection? What do you think of the concept? Which colors are your favorites? Would you buy any of these products? Remember to leave a comment and let us know what you think!