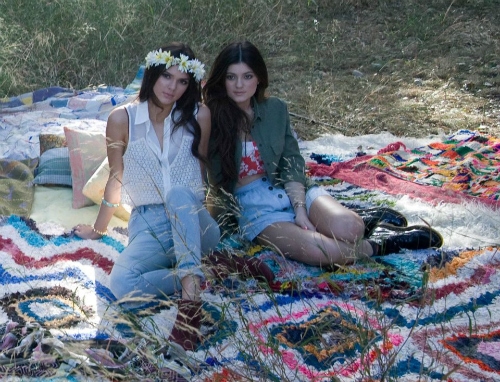 Kendall & Kylie Jenner modelling their upcoming line at PacSun. | Photo Credit
It seems like Kardashian collaborations (or should I say, "kollaborations"?) are everywhere you look, and now the youngest members of the fam are getting in on the action by launching a budget-friendly clothing line with PacSun.
Called "Kendall and Kylie" the line will be available exclusively online and at PacSun stores nationwide starting in February 2013. The California-inspired collection will include items like denim, jackets, dresses and scarves, priced between $24.50 and $79.50.
Your thoughts?
What do you think of this collaboration? Do you normally shop at PacSun? Are you a fan of Kendall and Kylie's style? Do you think you'll be checking out their line after it's released? As always, leave a comment below and tell us what you think!