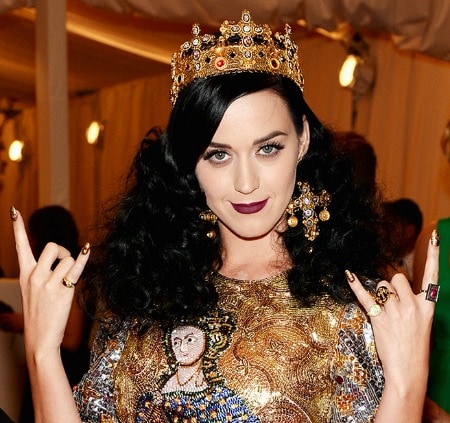 Photo: ELLE
If you're anything like me, you probably haven't set foot in a Claire's since eighth grade, but you may want to once you hear this: Katy Perry is collaborating with the accessories retailer.
Katy signed a two-year deal with Claire's to create a collection, called Katy Perry Prism, that will be available globally in more than 3,000 stores. According to WWD, the line will include limited-edition and seasonal items, as well as products inspired by Katy's lyrics and song titles.
Jim Fielding, chief executive officer of Claire's, spoke to WWD about collaborating with Katy:
"Katy is designing a line of jewelry and accessories that she wanted to make for her fans. The overlap between her fans and the Claire's customer is a great overlap. Katy is a very smart businesswoman and a great performer. She knows her brand very well. She has a definite aesthetic and point of view."
Katy Perry Prism will launch in Claire's stores starting this May, in order to coincide with the start of the singer's upcoming world tour.
Your thoughts?
What do you think of this collaboration? Are you a fan of Katy's style? Would you buy anything from her collection or are you not into shopping at Claire's? Let us know your thoughts by leaving a comment below!