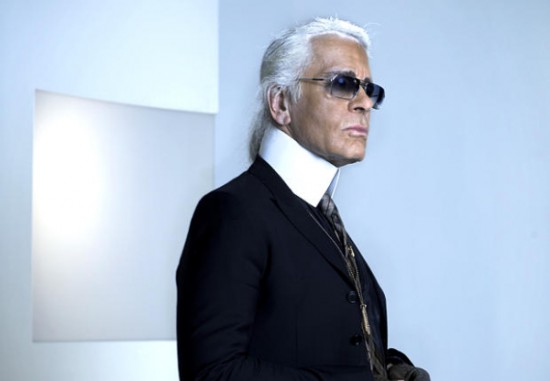 Designer Karl Lagerfeld will soon be creating an exclusive women's collection for the department store Macy's. According to WWD, the line will be available in 250 Macy's stores and online starting in September 2011. Although prices aren't available yet, the collection is sure to be more affordable than Lagerfeld's typical designer threads.
When asked why the company chose to collaborate with Lagerfeld, Terry Lundgren, Macy's chairman said:
"Karl Lagerfeld holds a unique place in the world of fashion, an icon who is the ultimate modernist. Through the decades, his style and vision have marked the history of design. It is a tremendous honor to bring his inimitable perspective to our fashion customer."
The collaboration with Lagerfeld will be one of the first of many designer collaborations for Macy's. The store is launching a designer initiative that will feature a new capsule collection every few months, similar to Target's Go International line. Vivienne Westwood, Calvin Klein and Versace have agreed to create future collections for Macy's.
The first capsule collection will launch in February 2011 and feature designer Kinder Aggugini who has created a "rocker-chic" line for Macy's.
Thoughts?
What do you think of this collaboration? Will you be checking out the collection when it hits stores? What do you think of Macy's upcoming designer capsule collections? Leave a comment and let us know your thoughts!