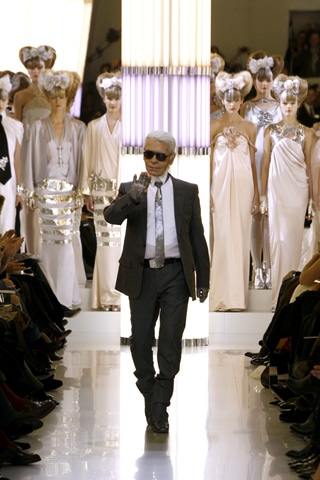 Photo Credit: Style.com
Chanel couture, largely known for their classic navy blue suit sets with gold embellishments, has undergone a transformation for Spring 2010, thanks to designer Karl Lagerfeld.
While the garments mostly kept their signature shape, this season's accessories and colors shook things up. Instead of a neutral palette of white, beige, or navy, the models pranced down the catwalk in pastel blues, peaches, greens, and yellows. Lagerfeld successfully incorporated these right-now colors into his classic cuts without veering into Easter egg-gone-wrong territory.
As for the accessories, Lagerfeld decked his models in silver trim. The models wore iridescent tights that made their legs glow, while silver metallic fingerless gloves and ankle booties (some with peep toes) polished the fantasy look. As for their hair, the models wore heart-shaped updos complete with blunt cut bangs and feminine bows. To keep with the feminine look, some of the models sported fluffy tulle-like material wrapped around their necks as necklaces, some of which included flowers.
Lagerfeld included lots of textures in Chanel's spring couture line. From embellished overcoats to silky, flowy dresses, Lagerfeld spared no detail when creating this line.
The biggest surprise of all? Lagerfeld sent two models down the "aisle" dressed to exchange their wedding vows!
Some of my favorite looks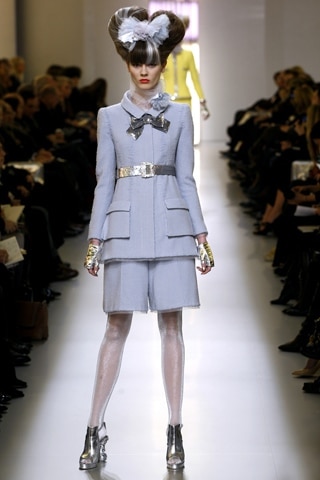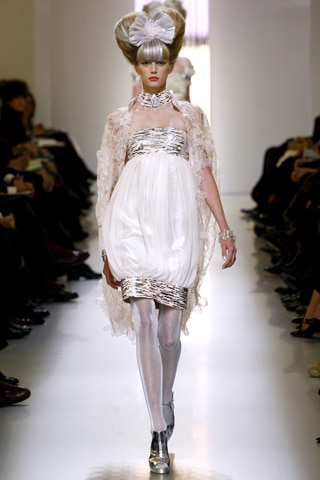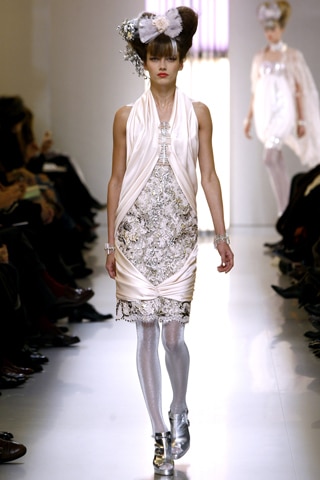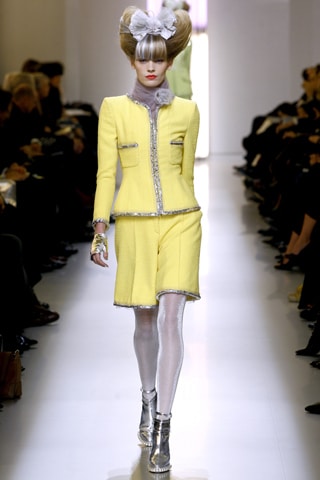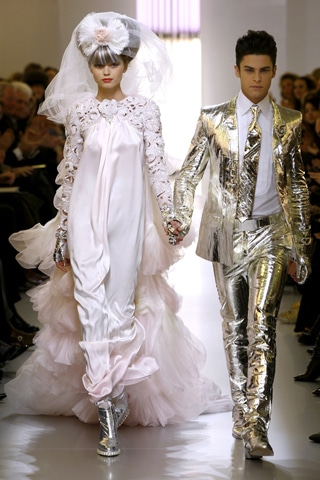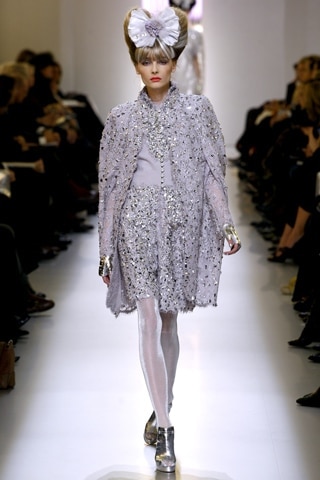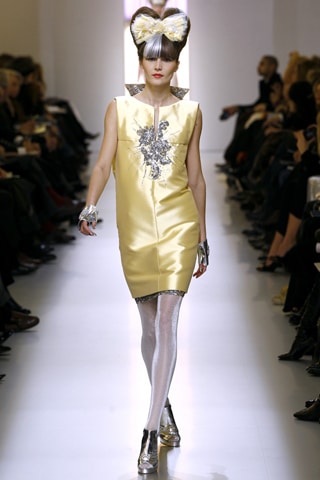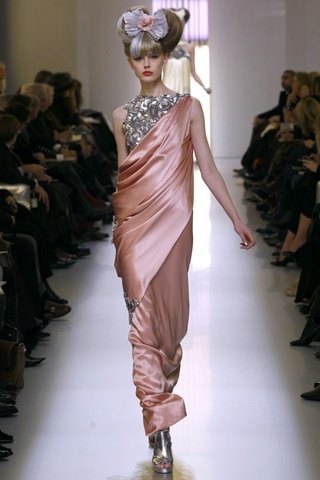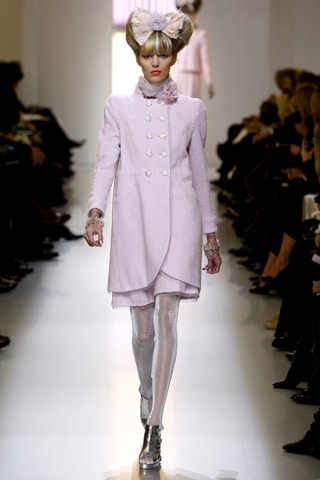 All photos pictured above are from Style.com.
Watch the show!
https://www.youtube.com/watch?v=CwkP5OiyuCY
How do you feel about Chanel Spring 2010 Couture?
What do you think of Chanel 2010 couture? Do you think Lagerfeld did a good job creating a new look for Chanel? Do you prefer the classic looks? Which look is your favorite? Which look would you love to wear? Leave a comment!