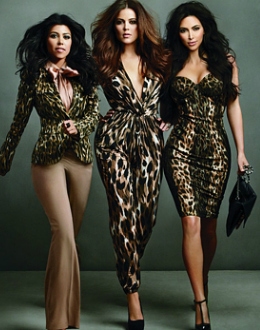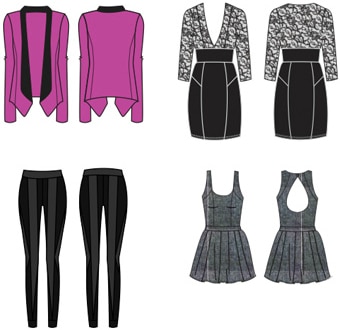 It was recently announced that the Kardashians would be expanding their Kardashian Kollection line at Sears to include plus sizes.
According to Glamour, the line — called Kardashian Kurves — already launched a denim collection last month, but will expand this fall to include a full range of ready-to-wear items including tops, bottoms, dresses and outerwear. The line also released some sketches of the upcoming collection (shown above right).
Kardashian Kurves will carry sizes 18- 24 and will launch online and in Sears stores nationwide starting this October. Prices will range from $68 to $110.
Your thoughts?
What do you think of this collection? Are you a fan of the Kardashians? Have you ever bought anything from their clothing line? Do you like the idea of them expanding to include plus sizes? What do you think of the sketches? Will you be checking out this line in October? As always, remember to leave a comment below and tell us what you think!