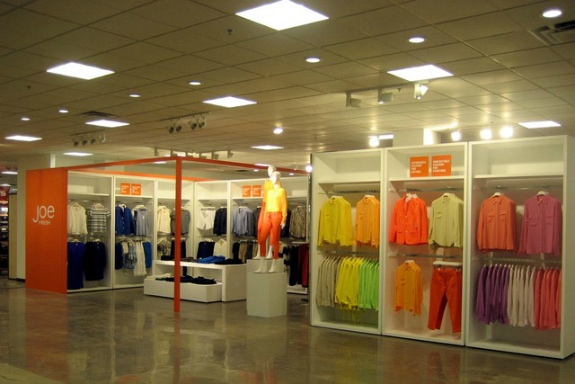 A Joe Fresh shop at JCP | Photo Courtesy of WWD
Department store JCPenney has teamed up with Canadian retailer Joe Fresh to launch a series of in-store shops. Joe Fresh is known for their cute, trendy, and inexpensive basics, but until now the store has not had a large presence in the United States.
There are currently six Joe Fresh locations in the US, but these in-store shops are set to launch at nearly 700 JCP stores nationwide. According to WWD, the line includes women's clothes and accessories, all priced between $4 and $69.
Joe Fresh at JCP is currently available online, with the in-store shops opening on March 15.
Your thoughts?
What do you think of this collaboration? Have you ever shopped at Joe Fresh? Will you be checking out the in-store shop at your local JCP? As always, remember leave a comment below and tell us what you think!