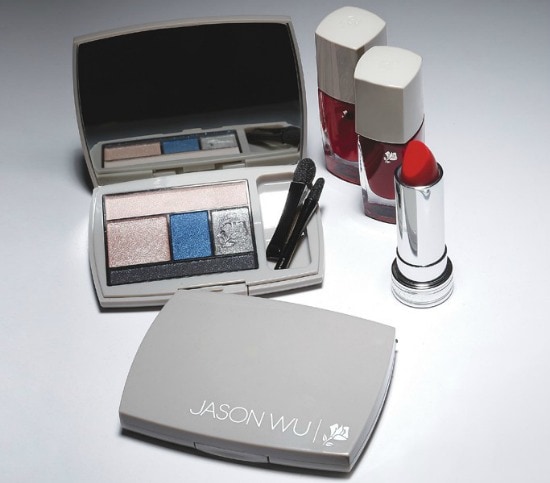 Photo Courtesy of WWD
WWD is reporting that designer Jason Wu will be collaborating with cosmetics company Lancôme to launch an exclusive new makeup collection.
The 15-piece collection will include three eyeshadow palettes, a dark navy mascara, and multiple red lipsticks and nail polishes. Prices will range from $15 for the nail polishes to $49 for a 5-pan eyeshadow kit.
The limited-edition collection will launch in September and is set to coincide with Fashion Week. The line will be available to purchase in Bergdorf Goodman stores in New York City, and Nordstrom stores elsewhere. In total, the collection will be carried in about 120 stores.
Your thoughts?
What do you think of this collaboration? Are you a fan of Jason Wu? What do you think of the makeup pictured above? Will you be checking out this collection? Let us know what you think by leaving a comment!